CO-FOUNDER THE DUTCH WEED BURGER
Posted on
12 oktober 2021
Deze plant-powered burger verrijkt met zeewier was een spin off van onze gelijknamige documentaire uit 2011, waarin mede-activist en filmmaker Mark Kulsdom en ik op zoek gingen naar de beste vegan recepten om zeewier naar het grote publiek te brengen. De eerste Weed Burgers werden verkocht vanaf een handgemaakte fiets in de straten van Amsterdam voor een McDonald's. We veranderden die brute gouden M in een duurzame Groene W, omdat we staan voor de fenomenale voedende kracht van planten, en in weed, alle soorten weeds. We hadden geen geld, maar tonnen wilskracht en zo werd ons icoon geboren en kwam het avontuur echt van de grond.
Restaurants zetten het hamburger concept op hun menu: een heerlijk groen algen broodje, belegd met een krokante plant-based burger verrijkt met kombu uit de Oosterschelde en afgemaakt met een romige Weed Sauce. We grilden onze burger op bijna alle festivals in dit kleine land. We openden en sloten ons eigen restaurant. En tenslotte leverden we diverse producten aan Albert Heijn.
En toen waren we klaar voor een volgende stap. In juli 2021 is The Dutfch Weed Burger verder gegaan onder de paraplu van het LIVEKINDLY Collective. LIVEKINDLY Collective brengt oprichters, ondernemers en wereldwijde zakelijke leiders samen om een robuust ecosysteem van plantaardige merken te creëren, waaronder Oumph!, The Fry Family Food Co., LikeMeat, No Meat en Live Kindly, een digitaal mediaplatform. Ons kleine bedrijfje is deel gaan uitmaken van een grote beweging die net als wij maar één missie heeft; om plantaardig eten de norm te maken en dieren uit het voedselsysteem te halen en ze voor eens en voor altijd te vieren als de vrienden die ze voor ons zijn.
Ik ben ontzettend dankbaar dat ik Mark in 2010 ontmoette en dat ik samen met hem dit avontuur ben aangegaan. Wat begon als een verlangen en een droom, werd een film, werd een prachtig product en bedrijf met een nog mooier verhaal dat nu over de wereld verder uitgerold wordt door een fantastisch collectief van mede-activisten.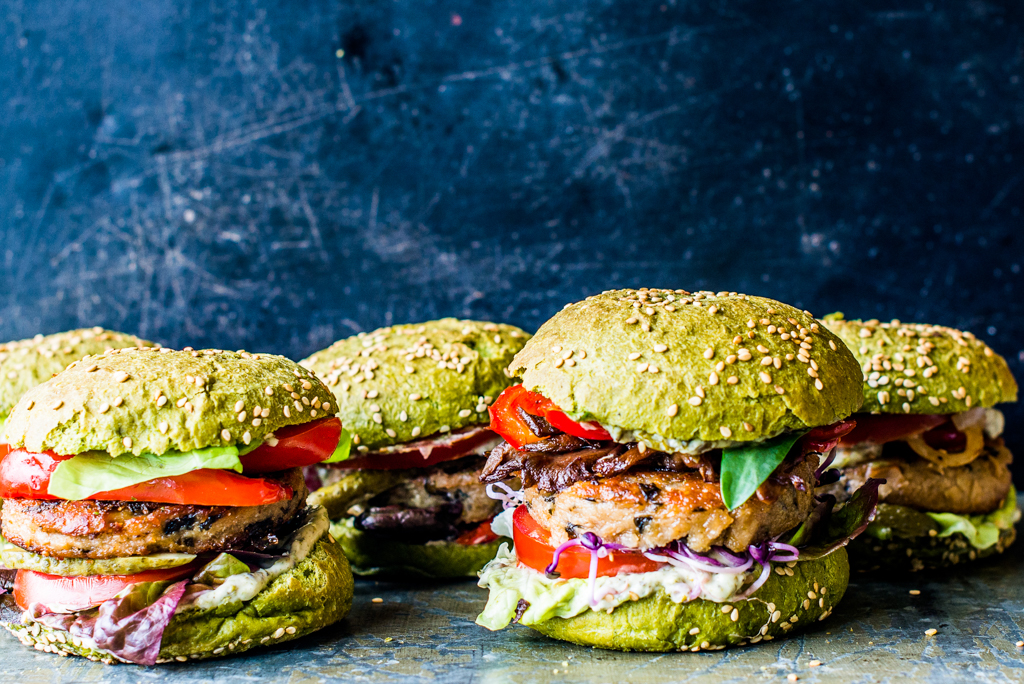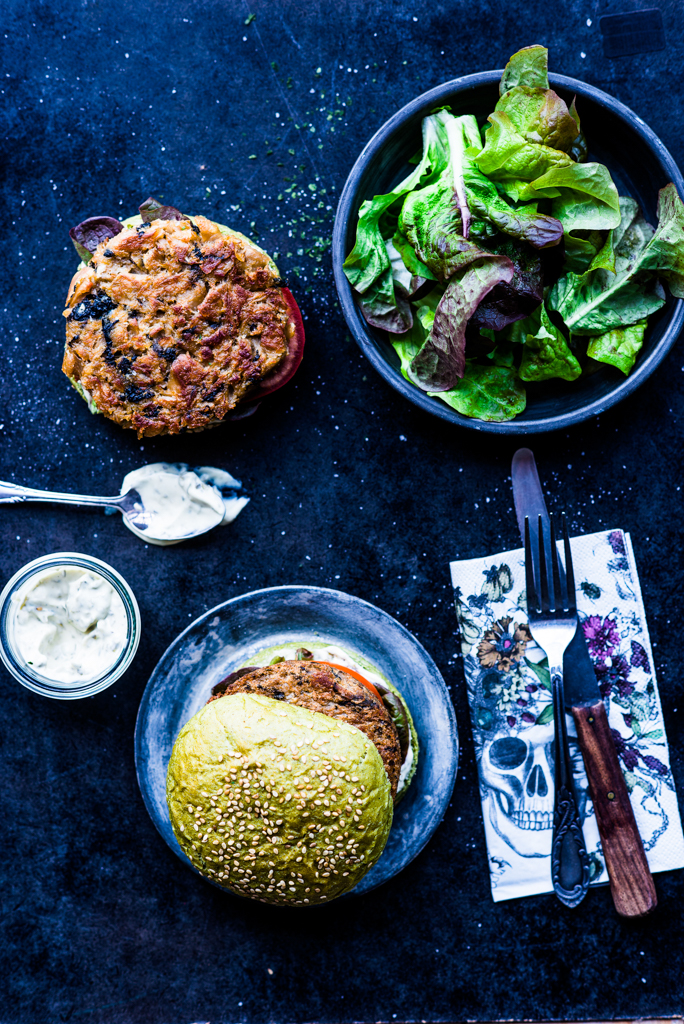 ---
THE DUTCH WEED BURGER

This plant-powered burger enriched with seaweed was a spin-off from our 2011 documentary with the same title, in which fellow activist and filmmaker Mark Kulsdom and I searched for the best vegan recipes to bring seaweed to the general public. The first Weed Burgers were sold from a handmade bicycle on the streets of Amsterdam in front of a McDonald's. We turned that brutal golden M into a sustainable Green W because we stand for the phenomenal nourishing power of plants, and in weed, all kinds of weeds. We had no money, but tons of willpower, and so our icon was born and the adventure really took off.
Restaurants put the burger concept on their menu: a delicious green algae bun, topped with a crispy plant-based burger enriched with kombu from the Oosterschelde and finished off with a creamy Weed Sauce. We grilled our burger at almost every festival in our small country. We opened and closed our own restaurant. And finally, we supplied various products to Albert Heijn.
And then we were ready for the next step. In July 2021, The Dutch Weed Burger continued under the umbrella of the LIVEKINDLY Collective. LIVEKINDLY Collective brings together founders, entrepreneurs, and global business leaders to create a robust ecosystem of plant-based brands, including Oumph!, The Fry Family Food Co., LikeMeat, No Meat, and Live Kindly, a digital media platform. Our small business has become part of a large movement that, like us, has only one mission; to make plant-based eating the norm and to take animals out of the food system and celebrate them once and for all as the friends they are to us.
I am extremely grateful to have met Mark in 2010 and to have embarked on this adventure with him. What started as a desire and a dream became a film, became a beautiful product and company with an even more beautiful story that is now being rolled out around the world by a fantastic collective of fellow activists.