THE PLANT PHARMACY GOES HUNGARY
Posted on
2 december 2019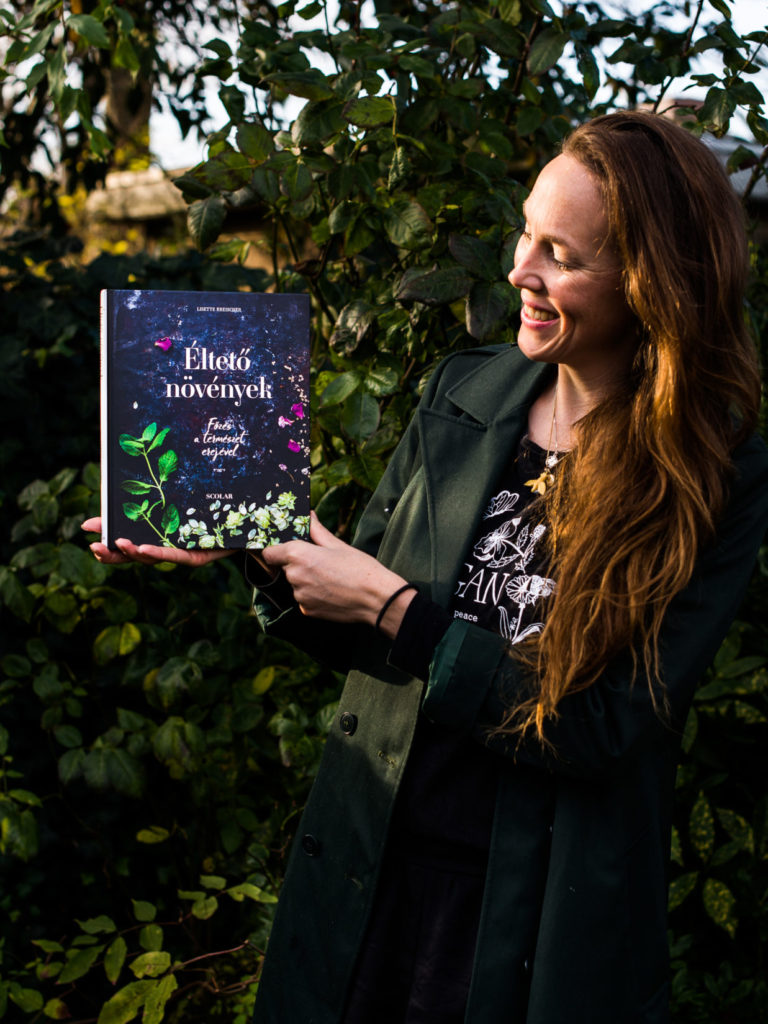 Rond mijn 20ste maakte ik de intuïtieve keuze om niet alleen te stoppen met het eten van dierlijke producten, maar ook met het gebruik van allopathische medicijnen. Ik geloofde echt in planten en vond het vreselijk te leren dat geneesmiddelen op dieren werden (worden) getest. Ik wilde geen deel uitmaken van dergelijke gruwelijkheden, net zoals ik geen deel wilde uitmaken van de vlees- en zuivelindustrie. Dus ik ging niet alleen op een vegan avontuur, ik ging ook op een kruidenavontuur.
Rond mijn 30ste keek ik terug en besefte me dat er geen chemisch middel meer in was gegaan en dat ik het goed leek te doen op deze manier van leven. Tenslotte koos ik alweer zo'n tien jaar voor planten en kruiden die dicht bij mijn hart lagen, kruiden zoals salie, kamille en vlierbes. Kruiden die ik kon zien en ruiken en die me een goed gevoel gaven. Ik wilde hier meer over leren en besloot een opleiding kruidengeneeskunde te volgen. Planten waren me al dierbaar, maar ik begon een steeds diepere koestering waar te nemen. Immers ademen planten ons niet alleen, ze staan ook aan de basis van ons voedsel en zijn ons allereerste medicijn. Ze verdienen een hoofdrol in ons leven, dacht ik en een boek begon zich te vormen.
Wat ik had geleerd, waar ik zo naar verlangde en van hield, werd een verhaal dat mijn liefde voor deze prachtige aarde zou weerspiegelen, een verhaal genaamd The Plant Pharmacy en daarmee hoopte ik de lezer te inspireren om planten te zien als dierbare vrienden en als ons rechtmatige voedsel en medicijn. En het leek te werken. Ik kan nu terugkijken op een jaar waarin ik met meer dan 200 individuen deelde over de kracht van planten middels lezingen en workshops. Ik was hier al ontzetted dankbaar voor, maar er stond me nog iets te wachten dat ik was vergeten. Afgelopen vrijdag ontving ik 'Éltető növények', de Hongaarse vertaling van mijn boek The Plant Pharmacy door uitgeverij Scolar. Ik blader door het boek, zie iets dat lijkt op wat ik ken, een mooi ontwerp, mijn hoofd en die dierbare plantenvrienden, maar in een taal die ik niet kan ontcijferen. Wat magisch.
In een tijd die mij rauw aanvoelt, wanneer niets zeker is en de mensheid zijn eigen ondergang creëert, in zijn kielzog meesleurend de natuurlijke wereld, zijn er altijd die plantenvrienden waaruit ik hoop en liefde kan putten. Liefde, het ingrediënt dat naar mijn mening het beste medicijn is voor deze tijd en onze toekomst.
---
THE PLANT PHARMACY GOES HUNGARY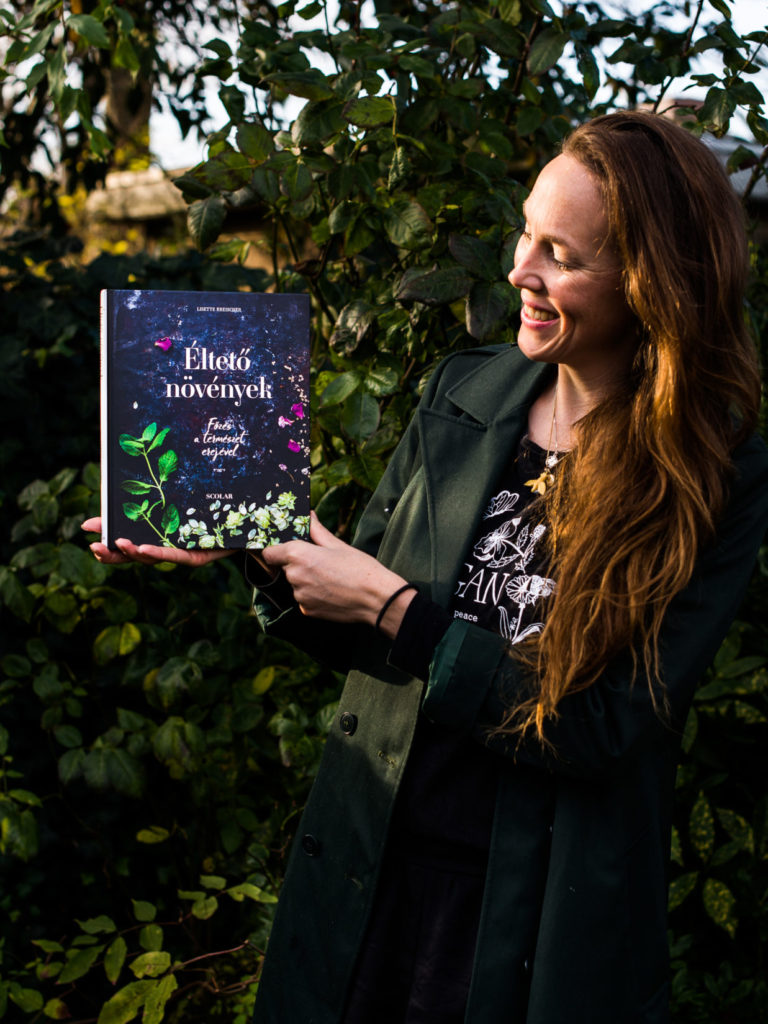 Around the age of 20 I made the intuitive choice to not only stop eating animal products, but also the use of allopathic medicines. I really believed in plants and was sad to learn that pharmaceuticals were (are) tested on animals. I did not want to be a part of such horrors, just as I did not want to be a part of the meat and dairy industry. So I not only went on a vegan adventure, I went on a herbal one as well.
Around the age of thirty I looked back and realised that for a decade I had not taken any chemical medicine and that I seemed to be doing just fine. I had only opted for plants and herbs that were close to my heart, herbs such as sage, camomile and elderberry. Herbs that I could see and smell and that made me feel good. I wanted to learn more about them and decided to follow a herbal medicine education. Plants were already dear to me, but during this time of study I began to perceive an ever deeper appreciation. After all, plants not only breathe us, they are also the basis of our food and are our very first medicine. They deserve a leading role in our lives, I thought.
What I learned, longed for and loved so much became a story that would reflect my love for this beautiful earth, a story called The Plant Pharmacy and with it I hoped to inspire the reader to see plants as dear friends and as our rightful food and medicine. And it seemed to work. I can now look back on a year during which I shared with more than 200 individuals about the power of plants through lectures and workshops. I was already super grateful for this, but there was still something awaiting me that I had forgotten about. Last Friday I received 'Éltető növények', the Hungarian translation of my book The Plant Pharmacy. I browse through the book, see something that resembles what I know, a beautiful design, my face and those dear plant friends, but in a language I cannot decipher. How magical.
In a time that feels raw to me, when nothing is certain and mankind is creating its own downfall taking with him the natural world, there are always those plant friends from which I can draw hope and love. Love, the ingredient that, in my opinion, is the greatest medicine for this time and our future.