Help bedreigde & getroffen dieren door bosbranden in Australië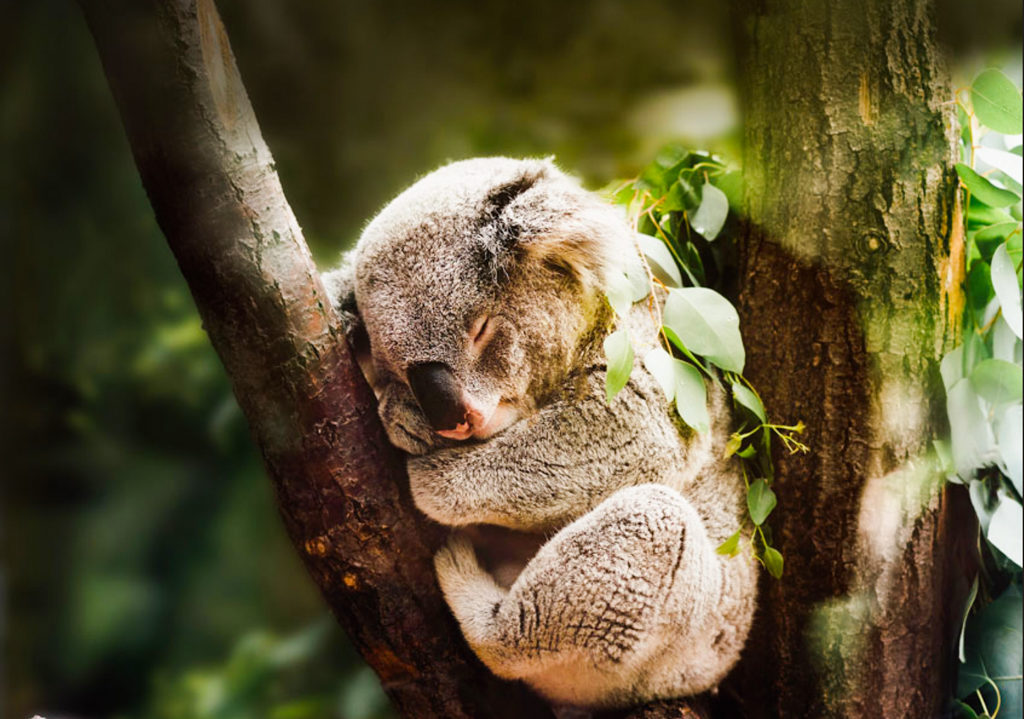 Allereerst wens ik je een heel mooi en gezond 2020! De afgelopen maanden hebben voor mij 100% in teken gestaan van het ondersteunen van meneertje Pooh. Een fulltime klus welke nu wat vruchten lijkt af te werpen. Na een aantal zware weken, gaat het inmiddels goed met hem. Volledige update volgt.
Ik lag wel een beetje onder een steen daardoor en ving af en toe wat op over bosbranden in Australië. Omdat ik weinig ruimte had om me in dingen te verdiepen naast het dagelijkse dierenleed in de bio-industrie en de dreigende klimaatverandering ging dit wat langs me heen, maar hoe beter het met Pooh ging en hoe meer het einde van 2019 naderde, hoe sterker ik voelde hier echt even voor te moeten gaan zitten. Het voelde namelijk als echt iets heel ernstigs (naast natuurlijk al zoveel andere vreselijke dingen die gebeuren). 1 januari 2020 werd ik dan ook wakker met dit in mijn bewustzijn en Jonathan en ik zijn er even goed voor gaan zitten. Wat gebeurt er en hoe kunnen we bijdragen.
Het bleek inderdaad zo ernstig. Miljoenen hectare natuurgebieden in as, miljoenen dieren al overleden en de Koala ernstig bedreigd. Op het nieuws online kun je allerlei hartverscheurende en hartverwarmende verhalen lezen over mensen die zich inzetten om natuur en het dierenrijk te redden. Ik merk dat ik hier erg door geraakt ben. Het is wellicht ver weg, maar het voelt als dichtbij. Onze wereld, Moedertje Aarde…
Voor Moeder Aarde en veel van haar inwonders kun je gelukkig vandaag nog iets heel directs en praktisch doen, namelijk kiezen voor een plantaardig dieet indien je dat nog niet gedaan hebt. Weet je niet hoe te beginnen. Januari is ook Veganuary en ademt inspiratie voor het omarmen van een vegan lifestyle…zie hier voor meer info.
Maar wat dan direct voor het wilde leven in Australië, want het uitsterven van diersoorten gebeurt daar nu onder onze ogen…
Wat kunnen we doen was dan ook mijn meest prangende vraag. Wellicht niet veel actief, behalve delen, maar natuurlijk wel doneren. Jonathan en ik trokken onze oude hennepsok onder het bed vandaan en deden een duit in het zakje in het kader van alle kleine beetjes helpen. En veel kleine beetjes zijn samen een hele boel herinnerde een lieve vriendin mij vandaag. We vonden uiteindelijk Wires, een organisatie voornamelijk gerund door vrijwilligers die zich met man en macht inzet om getroffen wildlife op te vangen en te verzorgen. Je kunt hier een donatie doen.
Er zijn er natuurlijk nog veel meer…
Zoals:
Save our Koala
en er zijn er vast nog veel meer.
Mijn berichtje gaat vooral om dit onderwerp onder de aandacht te brengen, mocht het je net als mij een beetje zijn ontschoten en mocht je toch wat willen doen.
Hierbij nog wat links voor meer informatie:
Filmpje samengesteld door een Australische jongen
'Thousands of koalas feared dead in Australia wildfires'
'Heartbreaking and heartwarming: animals rescued from Australia's bushfires devastation'
'Volunteers work to save Australian wildlife as bushfires rage'
Peta – How to help the Koala's
Heel veel liefs en nogmaals alle goeds.
*Foto via WWF.
---
HELP WILDLIFE AND NATURE DURING THE BUSHFIRE CATASTROPHY
Because of caring for Mr. Pooh I was very absent the past few months. And because of this news about bush fires in Australia did not caught my attention. But the better Pooh became and the closer we got to the end of 2019, the stronger I felt this happening rise in my awareness. So January 1, 2020 I woke up with this in my mind and Jonathan and I sat down to see what we could do.
It turned out to be a disaster indeed. One I cannot even fully comprehend. Millions of acres of nature in ash, 500 million animals already killed and the koala seriously threatened. Online you can read all kinds of heartbreaking and heartwarming stories about people who are committed to saving nature and the animal kingdom. My heart feels heavy for this. It feels like we are all in this together. Nature and animals that are suffering here and on the other side of the world. Our world, Mother Earth.
For Mother Earth and many of her inhabitants you can do something very direct and practical today, namely choosing a plant based diet. Have not started already and don't know how to? January is also Veganuary and breathes inspiration for embracing a compassionate, cruelty free lifestyle. The UN have said that the number one thing you can do to avoid increased temperature related catastrophes and keep the Earth cool is to go vegan.
But what about the wildlife in Australia right now, because extinction of animal species is happening right under our eyes. Maybe we cannot do much actively, but we can actively share and of course donate if you can. Jonathan and I pulled our old hemp sock from under the bed and donated what we could. A little bit is already much and many little bits is a whole lot together. We finally found Wires an organisation mainly run by volunteers who are fully committed to providing shelter and care for affected wildlife. There are plenty. I added some below.
We are all in this together, so let's act. Let's choose plants on our plates, share and donate if you can.
May the rain come.
*Pic via WWF
For donations:
More info:
'Thousands of koalas feared dead in Australia wildfires'
'Heartbreaking and heartwarming: animals rescued from Australia's bushfires devastation'
'Volunteers work to save Australian wildlife as bushfires rage'
Peta – How to help the Koala's