In de voetsporen van Juliette
Posted on
9 februari 2022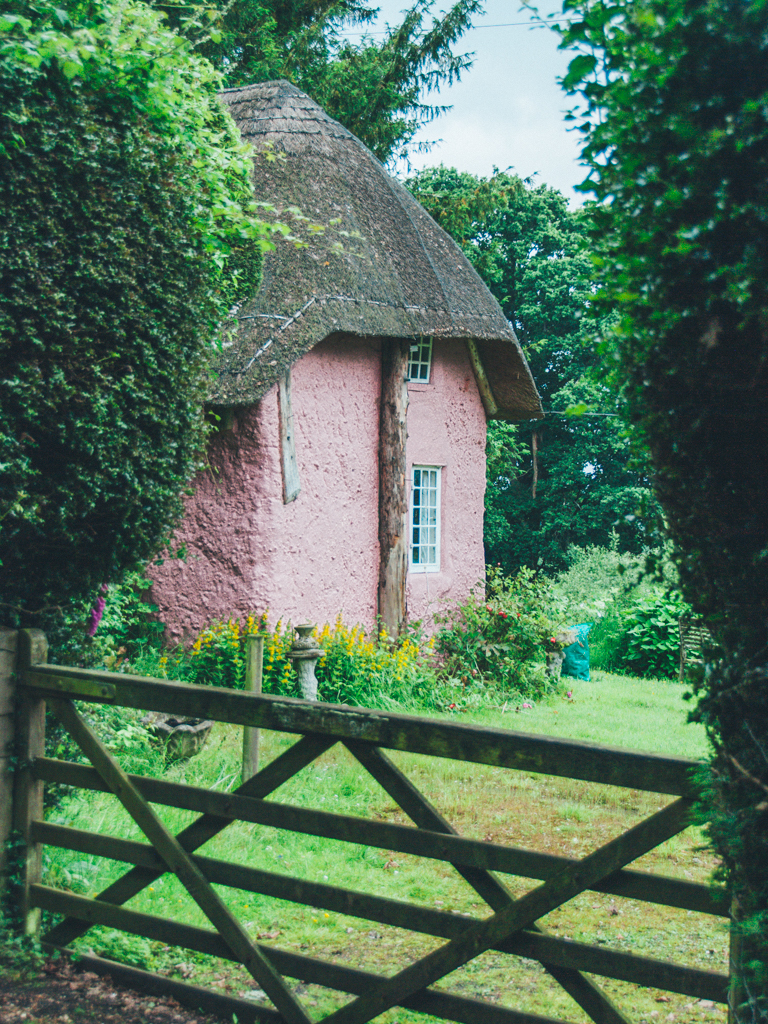 'There remains in every human soul the love of the wild and the wilderness..' – Juliette de Bairacli Levy

Toen de pandemie uitbrak, wist ik dat dit voor mij een roeping zou zijn om dicht bij mijn diepe liefde voor Moeder Aarde en de natuur te blijven, en het pad van co-creëren met het rijk der groene en harige wezens te blijven volgen. Keer op keer herinnerde ik me de woorden van Juliette de Baïracli Levy van wie ik mezelf als een leerling beschouw. Ik heb nooit de eer gehad haar te ontmoeten, want ze was al overleden toen ik met haar werk in aanraking kwam tijdens mijn opleiding kruidengeneeskunde, maar ik werd aangetrokken door haar geschriften, haar wijsheid over dieren en planten en door de radicale en pure manier waarop ze leefde als alleenstaande moeder, vegetariër en herborist in de 20e eeuw.
Twee jaar geleden besloten Jonathan, meneer Pooh en ik op pelgrimstocht te gaan en de plek in The New Forest (UK) te bezoeken waar Juliette in de jaren vijftig met haar kinderen en hond had gewoond. Een klein roze lemen cottage, aan de rand van een heideveld naast een oude drinkput. Toen we langs dit huis liepen, wist ik in mijn hart dat ik op de goede weg was en dat leven in de stad niet langer verenigbaar was met dit pad. De stad had me zoveel gebracht. Het was een katalysator voor mijn relatie, duurzame woondromen en activisme, en bood mogelijkheden om The Dutch Weed Burger op te zetten en deel uit te maken van de beweging die me na aan het hart ligt.
Maar mijn droom was duidelijk: in de natuur leven, in een duurzaam lemen huis met een klein stukje land, en met planten en dieren om voor te zorgen. Jonathan voelde de droom ook in hem groeien en we namen de tijd om onze verlangens op elkaar af te stemmen en samen te voegen en zo kwamen we op precies het juiste moment bij ons droomhuis. Een huis met wat land en een eigen natuurlijke zwemvijver aan de rand van een beschermd natuurgebied. Juliette was beroemd om haar dagelijkse duik in natuurlijke meertjes (Heb je 'The Ponds' op Netflix gezien? Het is hartverwarmend!). Dit was slechts een van de magische tekenen.
We hebben onlangs ons huis verkocht en deze lente trekken we de natuur in voor het volgende hoofdstuk van ons leven. Ik voel me geëmotioneerd, nederig, dankbaar en vereerd om samen met mijn geliefde de verzorgers te worden van een vredig stukje groen en kijk ernaar uit om te leven op een manier dat ook iets teruggeeft.
---
IN THE FOOTSTEPS OF JULIETTE

When the pandemic hit, I knew it would be a calling to stay close to my deep love for Mother Earth and nature and to follow the path of co-creating with the green and furry worlds. Time and again I remembered the words of Juliette de Baïracli Levy of whom I consider myself a student. I never had the honour of meeting her, as she had already passed away when I came into contact with her work during my training in herbal medicine, but I was attracted by her writings, her wisdom about animals and plants and by the radical and pure way in which she lived as a single mother, vegetarian and herbalist in the 20th century.
Two years ago Jonathan, Mr. Pooh, and I decided to go on a pilgrimage and visit the place in The New Forest (UK) where Juliette had lived with her children and dog in the 1950s. A small pink clay house, on the edge of a moor next to an old drinking well. When we walked past this house, I knew in my heart that I was on the right path and that living in the city was no longer compatible with this path. The city had brought me so much. It was a catalyst for my relationship and activism and offered opportunities to set up The Dutch Weed Burger and be part of the movement that is close to my heart.
But my dream was clear and it was to live in nature, in a sustainable clay house with a small plot of land, and with plants and animals to care for. Jonathan felt the dream growing in him as well and we took the time to align and merge our longings and thus arrived at our dream house at exactly the right time. A house at the end of a protected national forest with some land and its own natural swimming pond. Juliette was famous for her daily dips in natural ponds (Have you seen 'The Ponds' on Netflix? It's heartwarming!). This was just one of the magical signs.
We have recently sold our house and this spring we are moving to the countryside for the next chapter of our lives. I feel emotional, humbled, grateful, and honoured to become the caretakers of a peaceful piece of green together with my love and look forward to living in a way that also gives back.