KRUIDEN SESSIES 2022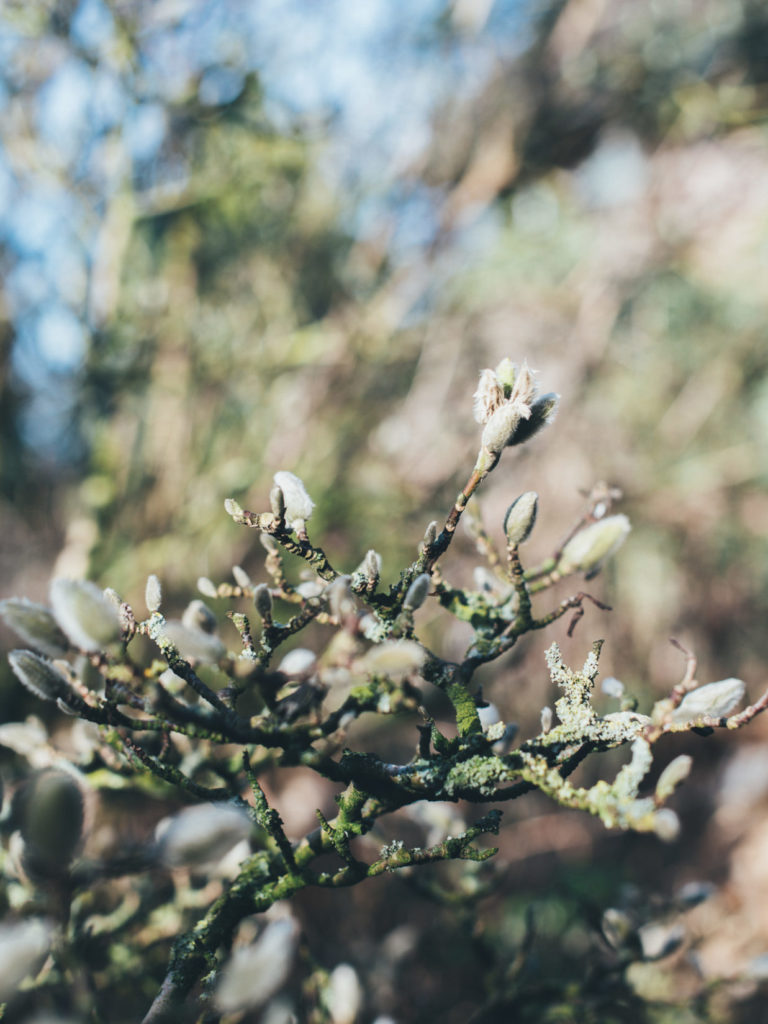 Terwijl de lente uit de winter ontstrengeld en knoppen hun belofte van schoonheid laten zien, vind ik troost in het eeuwige proces van expansie en contractie, in de natuurlijke wet dat alles altijd verandert, voortdurend.
We kunnen hiervan leren, van de wereld voorbij menselijke systemen en meningen. Ik heb hiervan geleerd. Het heeft mijn kruidenpraktijk en de manier waarop ik met planten werk voor altijd veranderd. Ik zie ze niet langer als een optelsom van hun stoffen, ik probeer ze niet langer te verkleinen door ze een natuurlijk antibioticum of griepbestrijder te noemen, en ik voel niet dat ze er alleen maar zijn om ons te dienen. In plaats daarvan voel ik een vriendschap opbloeien, een co-creatie ontstaan, en via hen leer ik wie ik ben als een klein deel van een groot geheel, terwijl ik het geheel in mij draag. Ik probeer een nieuwe taal te vinden die ze addressert als wezens, als vrienden, en die mogelijkheid voor biedt om op een respectvolle manier over ze te praten. Ik ben dat nog steeds aan het onderzoeken ;-).
Jij kunt ook van ze leren. Zij zijn de groene wezens waarmee we sinds het begin van de menselijke tijd een intieme relatie hebben gehad. Het is dankzij hen dat wij hier zijn, maar zij zijn hier niet voor ons. Zij zijn hier voor zichzelf, ten dienste van zichzelf en het geheel, net zoals wij dat zijn. En door te leren wie ze zijn als wezens in plaats van wat ze voor ons kunnen doen, kan een diepe vriendschap ontstaan die een leven lang kan dienen.
Ga je met me mee op een kruidenavontuur? Op 26 juni organiseer ik samen met De Peerdegaerdt weer een heerlijke sessie plantengeneeskunde en op 10 en 24 september keert de cursus 'natuurgeneeskunde voor mens en dier' terug. Meer info via deze links:
Workshop kruidengeneeskunde 26 juni
Cursus Natuurgeneeskunde Mens & Dier 10 en 24 september
En hier kun je meer lezen over mijn werk op De Peerdegaerdt.
Hopelijk tot ziens op een van de data!
---
HERBAL SESSIONS 2022
As spring emerges from winter and buds begin to show their promise of beauty, I find solace in the eternal process of expansion and contraction, in the natural law that everything is always changing, constantly.
We can learn from this, from the world beyond human systems and opinions. I have learned from this. It has changed my herbal practice and the way I work with plants forever. I no longer see them as a sum of their substances, I no longer try to simplify them by calling them a natural antibiotic or flu killer, and I do not feel that they are only here to serve us. Instead, I feel a friendship blossoming, a co-creation emerging, and through them, I am learning who I am as a small part of a big whole while carrying the whole within me. I am trying to find a new language that addresses them as beings, as friends, and offers to speak about them in a respectful way. I am still trying to figure this out ;-).
You can learn from them too. They are the green beings with whom we have had an intimate relationship since the beginning of human time. It is thanks to them that we are here, but they are not here for us. They are here for themselves, serving themselves and the whole, just as we are. And by learning who they are as beings rather than what they can do for us, a deep friendship can develop that can serve a lifetime.
Will you join me on an herbal adventure? On 26 June, together with De Peerdegaerdt, I will organise another delicious plant medicine session and on September 10 and 24 the course 'natural medicine for human and animals' will return. More info via these links:
Workshop Herbal Medicine Juni 26
Cours Natural Medicine Human & Animals 10 & 24 September
Hope to see you on one of the dates!