KRUIDENONTWERP MAGISCHE MR. POOH'S
Posted on
23 oktober 2021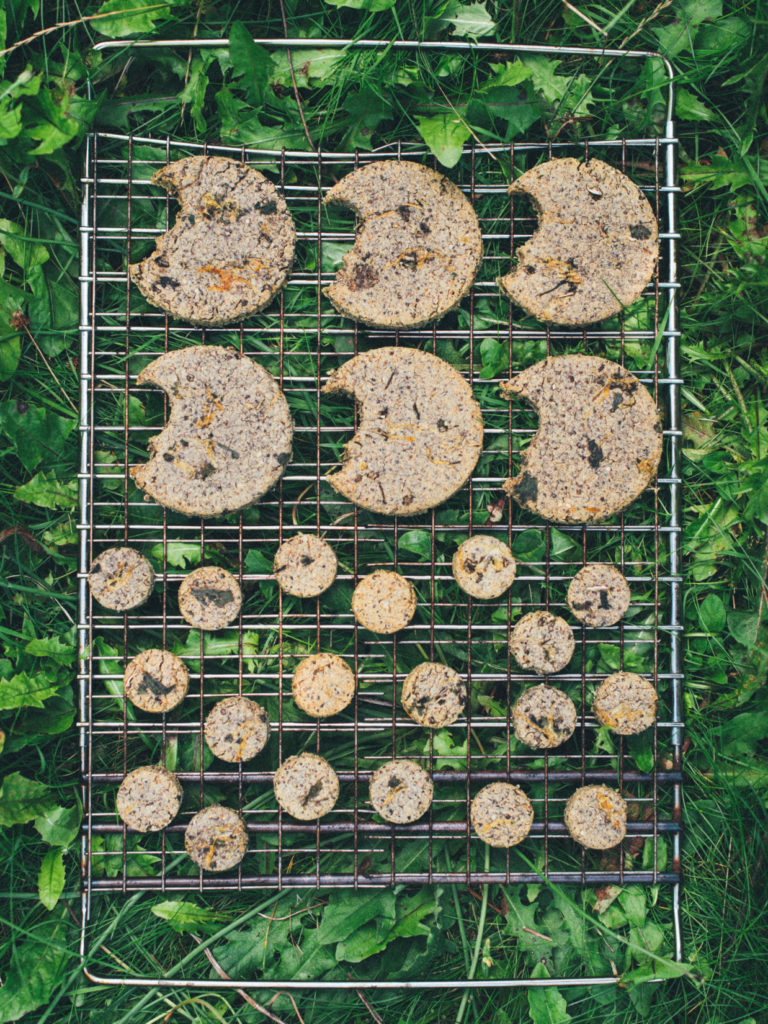 Ter nagedachtenis en ere van mijn allerliefste Mr. Pooh die op 2 maart 2021 op 15-jarige leeftijd de regenboogbrug passeerde, hebben Ellen van Natuurell en ik een speciale koekenlijn ontwikkeld voor Tony & Lu; de Magische Mr Pooh's.
Pooh heeft mijn leven verrijkt op een manier die ik niet in woorden kan beschrijven. In zijn nalatenschap, ga ik voorwaarts.
De Magische Mr Pooh's zijn verrijkt met allerlei geneeskrachtige planten. Planten waar Pooh zelf oud op is geworden en die ik door de jaren heen met liefde en zorg heb geselecteerd op basis van zijn behoeften.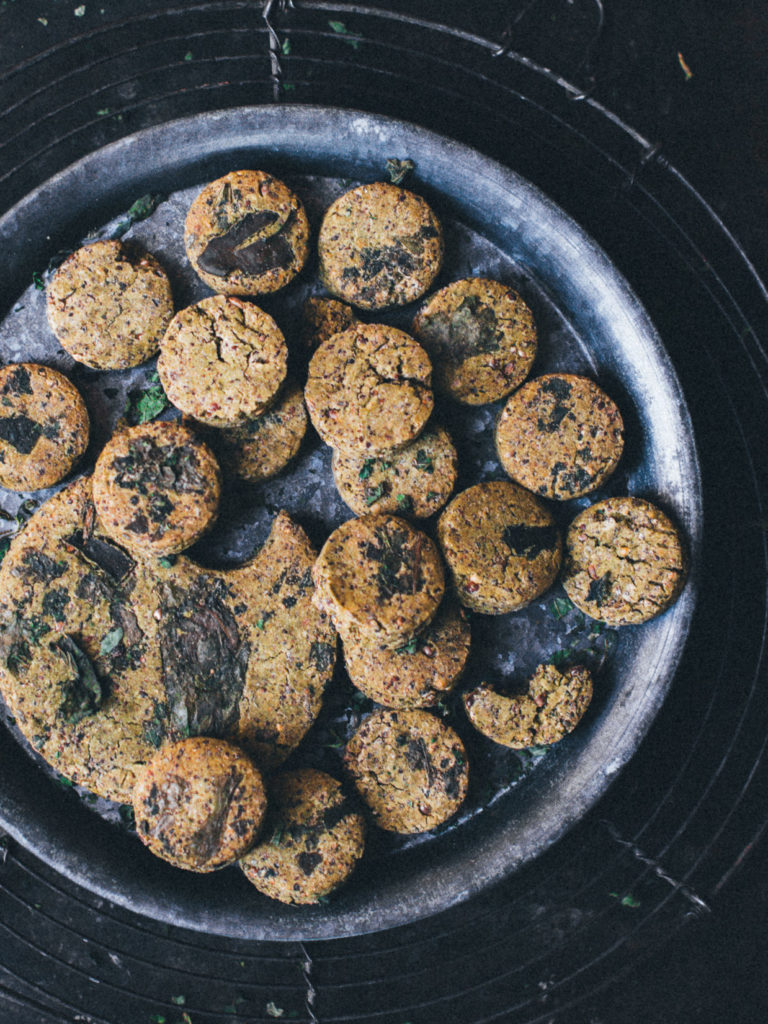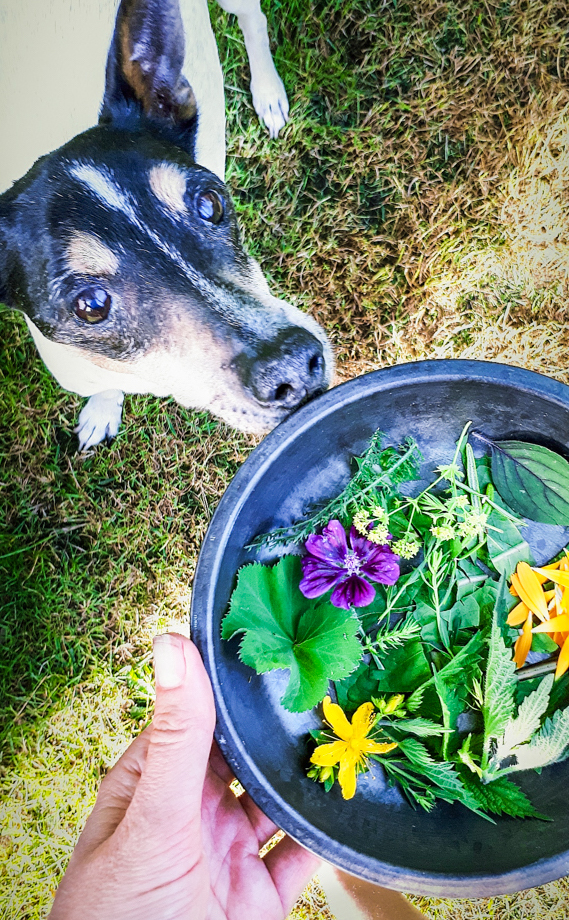 Op Werelddierendag 2021 ter introductie van dit bijzondere koekjesmerk lanceerden we de allereerste Magische Mr Pooh's uit dankbaarheid en liefde voor alle wezens: de vitaliteitskoek. Deze vitaliteitskoek is verrijkt met goudsbloem, paardenbloemwortel, rozemarijn, rode zonnehoed en brandnetel. Een jaar later in maart 2022 is de tweede variant van de Magische Mr. Pooh's verschenen, en wel de Weed Power koek. De Weed Power koek is verrijkt met paardenbloemblad, brandnetel, zeewier en chlorella. Stuk voor stuk planten die hun geneeskracht door de eeuwen hebben bewezen, stralen op Nederlandse bodem en waar Pooh maar wat van heeft genoten.
De koeken zijn ideaal om aan je hondenvriend te geven als extra tussendoortje en zeker als onderdeel van een plantaardig dieet. Maak van het serveren een feestje, want deze koeken zijn echt een feestje op zich. Geef het op een speciale dag, een paar keer per maand, of als tussendoortje voor onderweg. Als je kleine lieveling niet zonder kan, kun je het natuurlijk ook elke dag geven. Het is een snack die bestaat uit voedzame en natuurlijke ingrediënten naast geneeskrachtige kruiden.
Tony en Lu zijn vanaf dag één de allergrootste fan. Al met al super koeken dus, waar menig harige snoet al likkebaardend voor heeft staan te trappelen.
Denk je dat jouw hondenvriend deze ongelooflijke koekjes lekker zal vinden? Zie voor meer info www.tonyenlu.nl.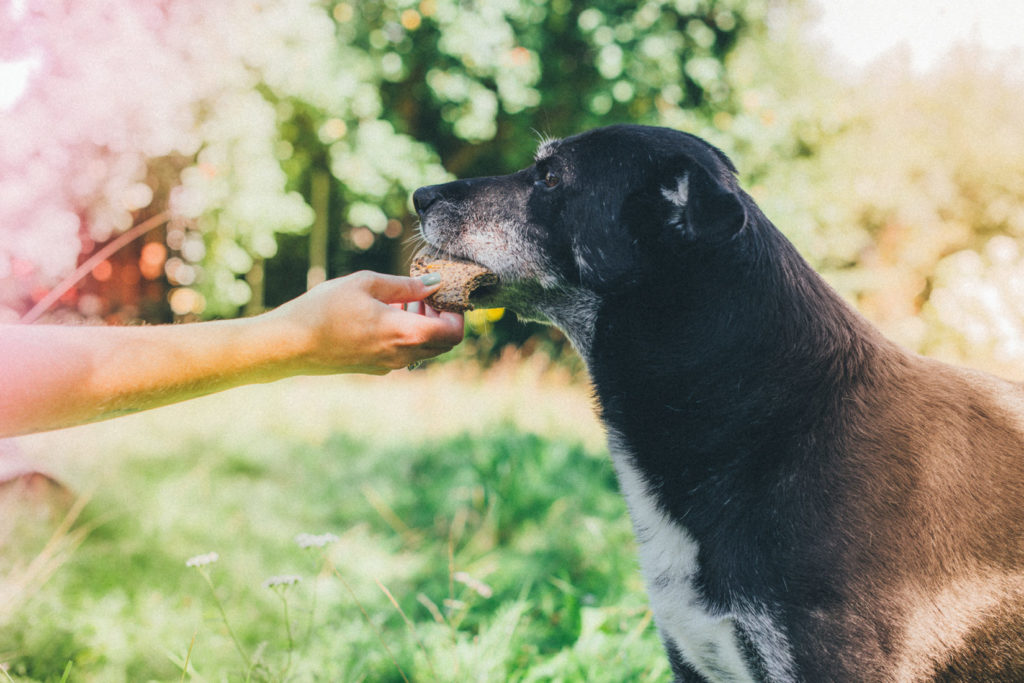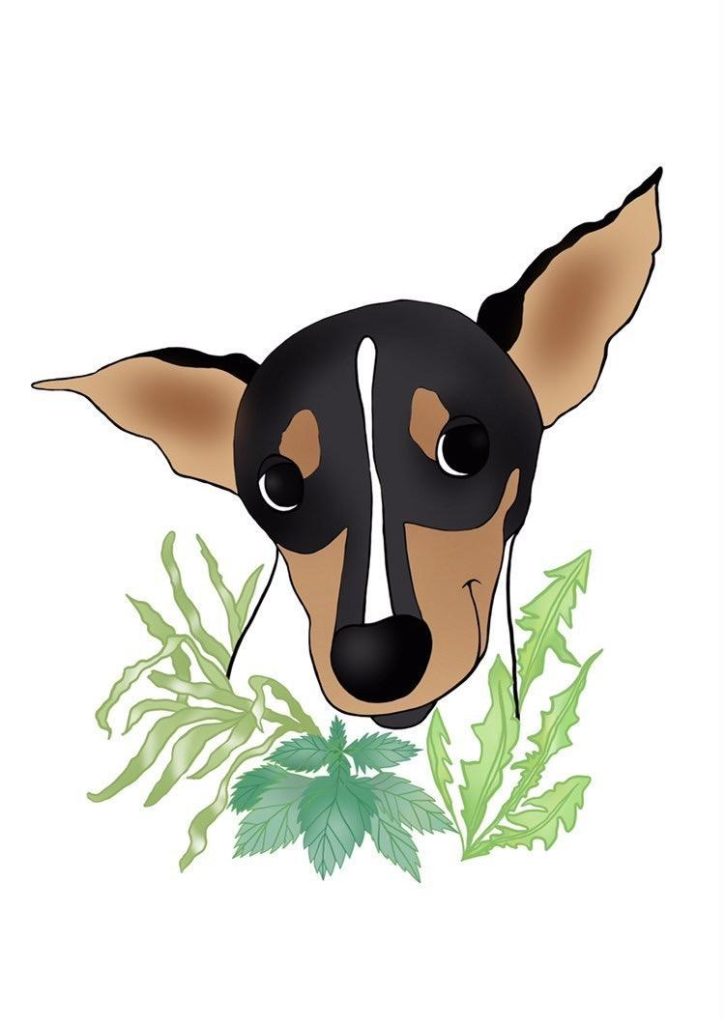 ---
MAGICAL MR POOH'S
In memory and honour of my dearest Mr. Pooh who crossed the rainbow bridge on March 2, 2021, at the age of 15, Ellen of Natuurell and I have developed a special biscuit line for Tony & Lu; the Magical Mr. Pooh's. Pooh has enriched my life in ways I cannot begin to describe in words. In his legacy, I move forward.
On World Animal Day 2021 to introduce this special biscuit brand, Ellen and I launched the very first Magical Mr. Pooh out of gratitude and love for all creatures: the vitality biscuit. This vitality biscuit is enriched with marigold, dandelion root, rosemary, red sunflower, and stinging nettle. A year later, in March 2022, the second variant of the Magical Mr. Pooh's was launched: the Weed Power biscuit. This Weed Power biscuit is enriched with dandelion leaf, nettle, seaweed, and chlorella. All these plants have proven their healing powers over the centuries, shine on the land around us, and have been greatly enjoyed by Pooh himself.
The biscuits are ideal for giving to your canine friend as an extra snack and certainly as part of a plant-based diet. Make serving it a party, because this biscuit truly is a party in itself. Give it on a special day, a few times a month, or as a snack on the go. If your little darling can't live without it, you can of course give it every day. It is a snack that consists of nutritious and natural ingredients in addition to medicinal herbs.
Tony and Lu have been the biggest fans since day one. All in all, these really are super biscuits, which many furry munchkins have already eagerly devoured.
Do you think your doggy friend might like these incredible biscuits? Click here for more info.