SAM
Posted on
29 augustus 2021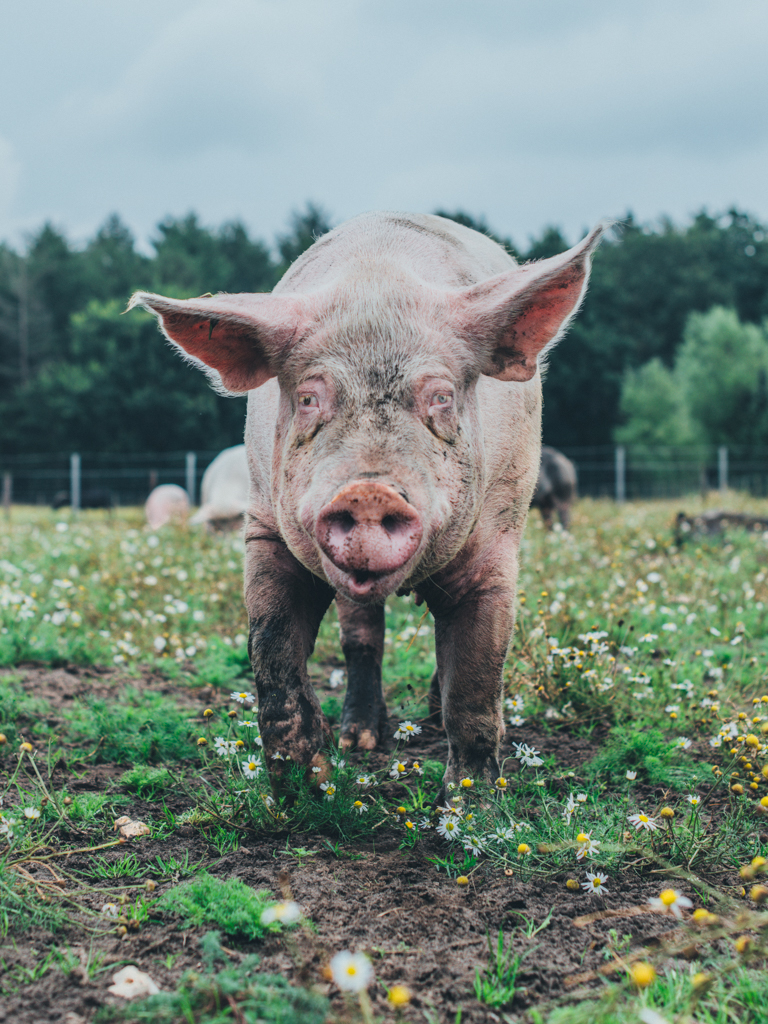 Deze lieverd, een van de velen en toch zo uniek. We volgen haar nu meer dan een half jaar. In dat half jaar kwam ze bang en getraumatiseerd aan op haar finale woonbestemming, beviel ze van 11 kindjes, verloor ze er 2, leerde ze genieten van nieuw voedsel (dankzij haar biggentjes), zagen we haar ontspannen in de zonnestralen, toverde zij een glimlach op haar snoetje tijdens haar allereerste douche, kwam zij bij door de verkoeling van een modderbad en bovenal kon zij voor de eerste keer ervaren in haar 9 jarig bestaan hoe het is om haar kindjes te zien opgroeien.

Bij veel van deze eerste momenten mocht ik zijn en trachtte deze dan vast te leggen op de gevoelige plaat. Dat was een eer, heel leerzaam en een grootser dan grote ervaring voor mij persoonlijk. Bij haar zijn is heel dubbel, haar foto's achteraf bewerken eveneens. Naast een dikke glimlach op mijn gezicht, rolt er meer dan eens een traan. Mijn hart vergroot zich en wordt warm en tot in het diepste van mijn lijf voel ik liefde stromen voor haar en al die anderen en tegelijk zijn er daar die scheurtjes in mijn hart en pijnscheutjes door mijn lijf, omdat haar ogen het hele verhaal vertellen van alles wat zij, haar zusters en haar kinderen hebben meegemaakt.
Sam is in dat opzicht ook uniek, zij is gered en haar laatste nestje kids mag in ruimte en in liefde opgroeien en ontdekken hoe het is om varken te zijn.
Varken, wat een wezen. Wat een bijzonder, intelligent, wijs en rijk voelend wezen. Wat een rijkdom dat varkens bestaan op deze aarde en wat een gruwelijke realiteit wat veel mensen ze aandoen.
We hopen door het verhaal van Sam en haar kinderen te vertellen bij te dragen aan de groei van een nieuwe wereld, een waarin we deze wezens (en alle anderen) in plaats van voedsel zien als vrienden, als onze leermeesters in dit complexe en gelaagde bestaan op aarde.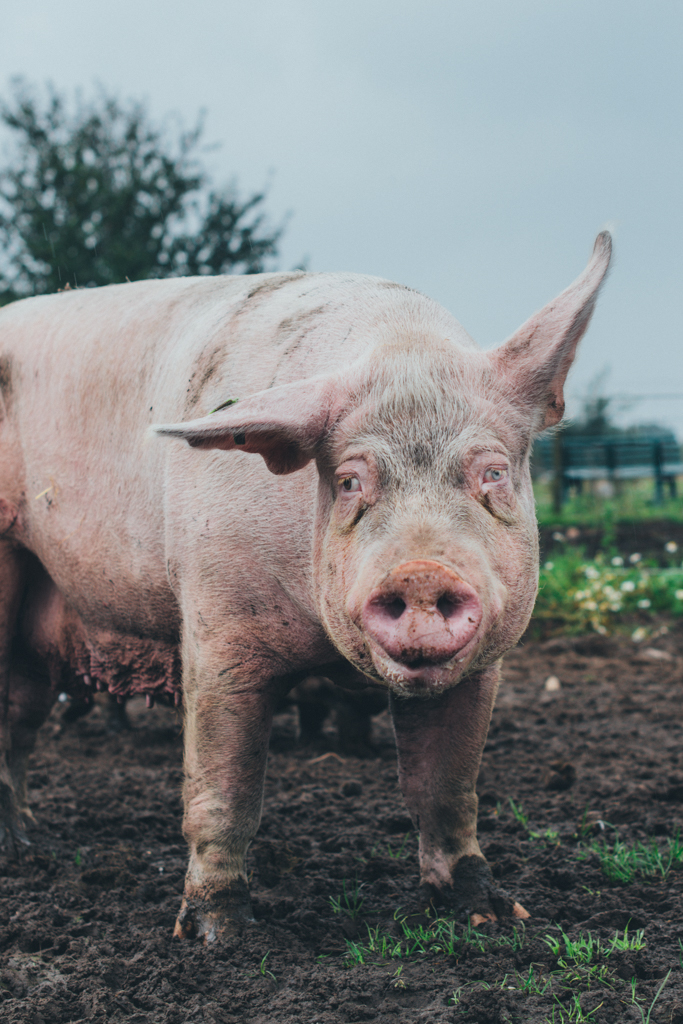 *Je kunt een printversie van ons plant-based BBQ boekje bemachtigen als je vriend wordt van House of Animals of gratis downloaden (EN & NL) via Sam's nieuwe website.
---
This sweetheart, one of many and yet so unique. We have been following Sam for more than half a year now. In those six months she arrived frightened and traumatised at her final destination, gave birth to 11 children, lost 2, learned to enjoy new food (thanks to her piglets), we saw her relax in the sun, she put a smile on her face during her first shower, she recovered from the coolness of a mud bath and above all for the first time in her life she could see her children grow up.
I was allowed to be present at many of these moments and tried to capture them on film. That was an honour and a grande experience for me personally. Being with her is ambiguous, and so is editing her photos afterwards. Besides a big smile on my face, more than once a tear rolls down my cheek. My heart enlarges and becomes warm and in the deepest part of my body I feel love flowing for her and all the others and at the same time there are those cracks in my heart and shooting pains through my body, because her eyes tell the whole story of everything she, her sisters and her children have been through.
A Pig, what a creature. What a special, intelligent, wise feeling creature. What a wealth that pigs exist on this earth and what a horrible reality what many people do to them.
We hope, by telling the story of Sam and her children, to contribute to the growth of a new world, one in which we see these creatures (and all others) instead of food as friends, as our teachers in this complex and layered existence on earth.
*You can get your hands on a print version of our plant-based BBQ book when you become friend of House of Animals or download it for free (EN & NL) via Sam's new website.