VRIENDSCHAP IS OOK EEN OPTIE
Posted on
11 september 2022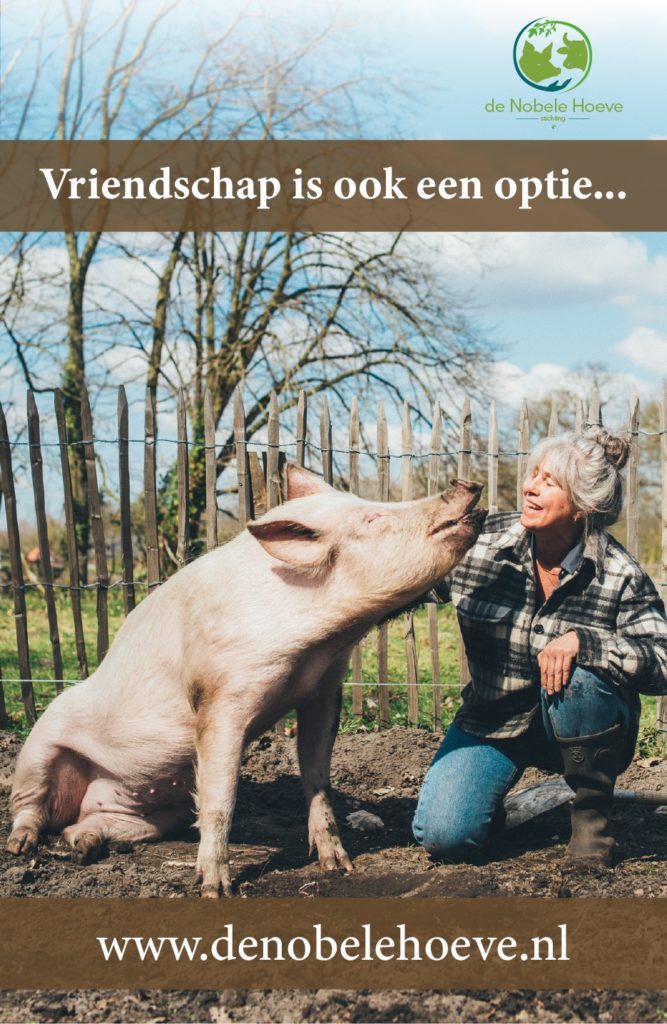 Een paar jaar geleden werden er 6 levens gered. Levens die voor altijd veranderd zouden zijn en die de onze voor altijd veranderden.
Deze levens kwamen symbool te staan voor een verhaal over potentie, een verhaal over vriendschap. Maar nooit in mijn wildste dromen had ik kunnen denken dat dit verhaal zou doordringen tot in de harten van zovelen. Dankbaar om mijn foto van twee van die levens, één menselijk en één meer dan menselijk, te zien schitteren op een reusachtig billboard in het centrum van Rotterdam en door heel Nederland.
Dank je wel Margarit Gerrits en Lea Goodett dat jullie dit mogelijk hebben gemaakt.
www.denobelehoeve.nl
Je kunt het reddingsverhaal van Babs, Lea, Setje, Veertje, Gritje en Martje hier lezen:
'Gered van de slacht'
'Een jaar later'
---
FRIENDSHIP IS ALSO AN OPTION
A few years ago we saved 6 lives. Lives that were forever changed and that forever changed ours. Their lives became a story of potential, a story of friendship. But never in my wildest dreams could I have imagined that this story would reach into the hearts of so many. Grateful to see my picture of two of those lives, one human, one more than human sparkle on a giant billboard in the city center of Rotterdam and throughout The Netherlands.
Thank you Margarit Gerrits for making this happen.
www.denobelehoeve.nl
You can read the rescue story of Babs, Lea, Setje, Veertje, Gritje en Martje here:
A rescue
One year later