EEN MAGISCHE KANS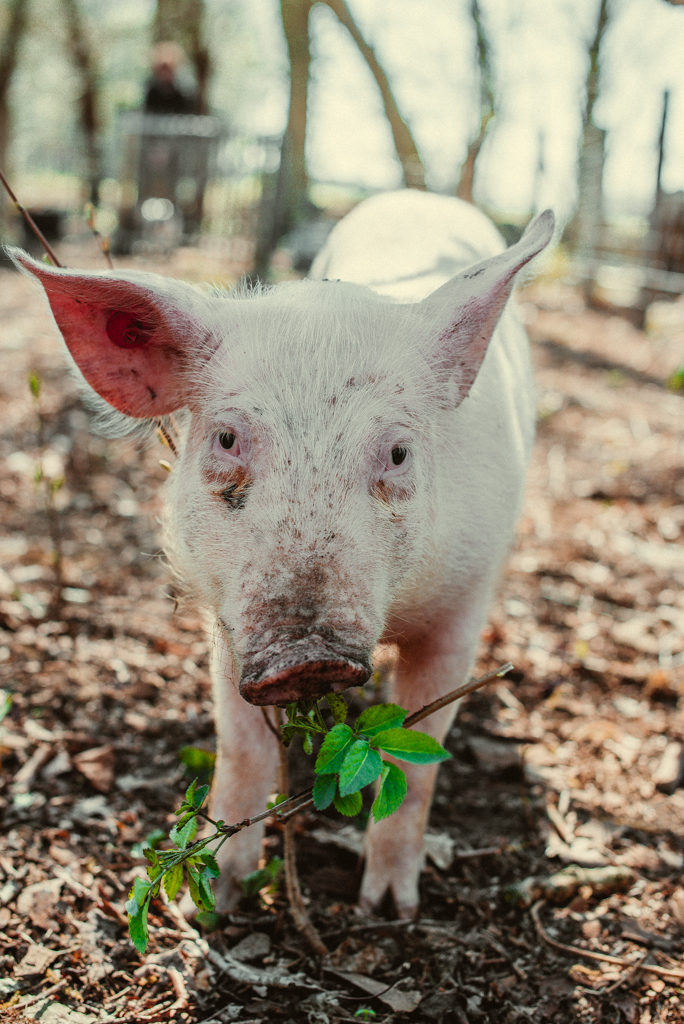 Ergens diep in de lage landen, onder de rivieren en in het hart van de intensieve veehouderij, hebben 6 dromerige biggen gisteren voor het eerst hun hoeven geplant in de aarde van hun eigen bos. Een magische plek waar het zonlicht wordt gefilterd door dansende bladeren, waar de lucht is gevuld met vrolijke liedjes en waar alle grote en kleine wezens hun natuurlijke leven leiden.
Utopia gerealiseerd. Maar niet zonder ups en downs, niet zonder tranen en ook niet zonder hard werken of zonder gebroken harten, maar door alles heen een plek waar iedereen gelijk is en allen mogen schitteren.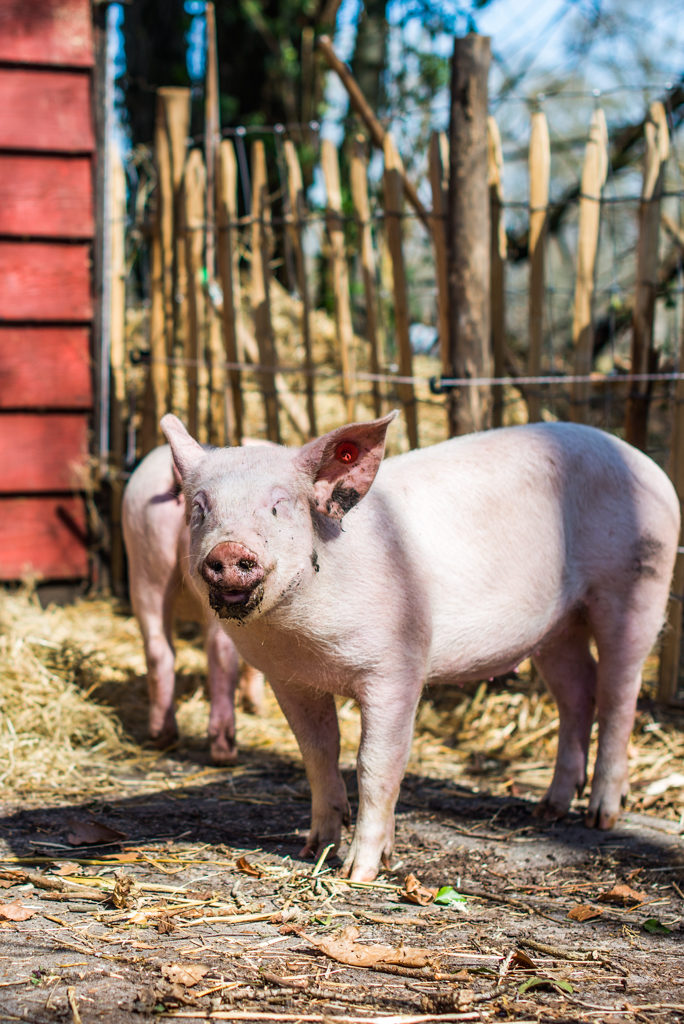 Vrijgelaten uit quarantaine na een traumatische start van hun leven, dansten, lachten en lanceerden de biggen zichzelf in de aarde, blij dat ze konden knabbelen aan alles wat ze konden vinden; takken, modder en mijn tenen.
Gisteren was een dag van hoop, van mensen die hun wonderbaarlijke potentie lieten zien: dat we kunnen dienen, liefhebben en beschermen. En een dag die liet zien hoe briljant, intelligent en geweldig een van de meest ondergewaardeerde soorten op deze planeet is wanneer er vrede is en ruimte om gewoon te zijn.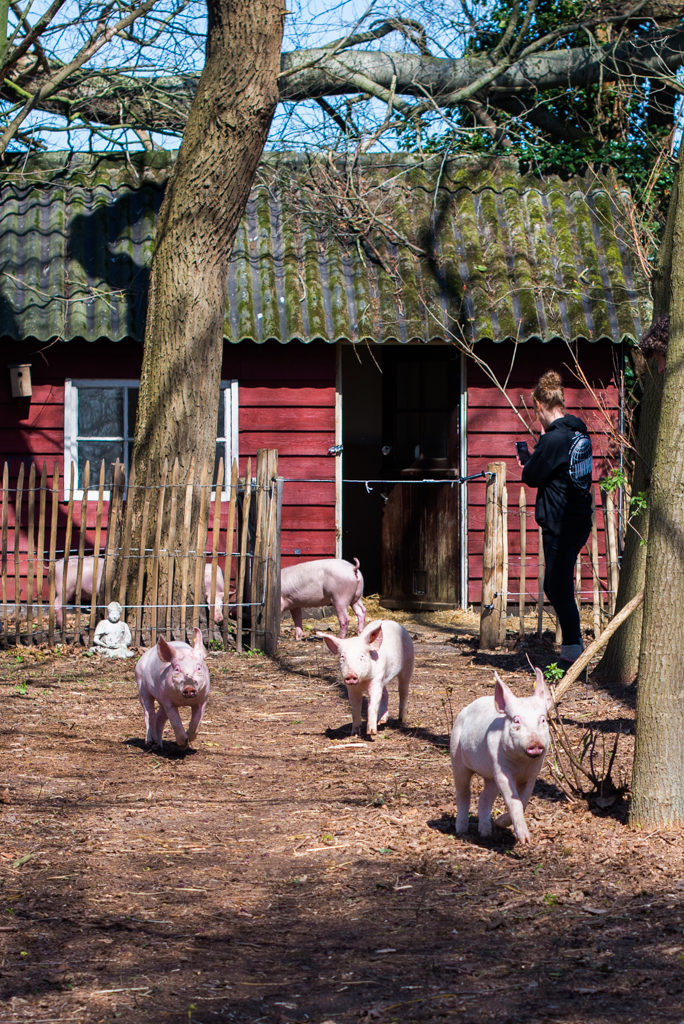 O, hoezeer ik dit wens voor alle wezens achter de tralies, wezens waarvan hun toekomst al is beslist en de dood door de mens hun lot zal zijn. Hoe ik het magische bos op het land van De Nobele Hoeve wens als niets bijzonders, maar de norm voor hoe wij als soort omgaan met de andere wezens van deze planeet.
Dus ik houd deze mantra in mijn hart tijdens onze eigen quarantaine: dat we mogen we luisteren, mogen leren en onze harten mogen openen voor het potentieel dat we allemaal dragen: het liefhebben van en zorgdragen voor deze prachtige aarde en al haar inwoners.
Mogen deze 6 biggen een lang en gelukkig leven leiden.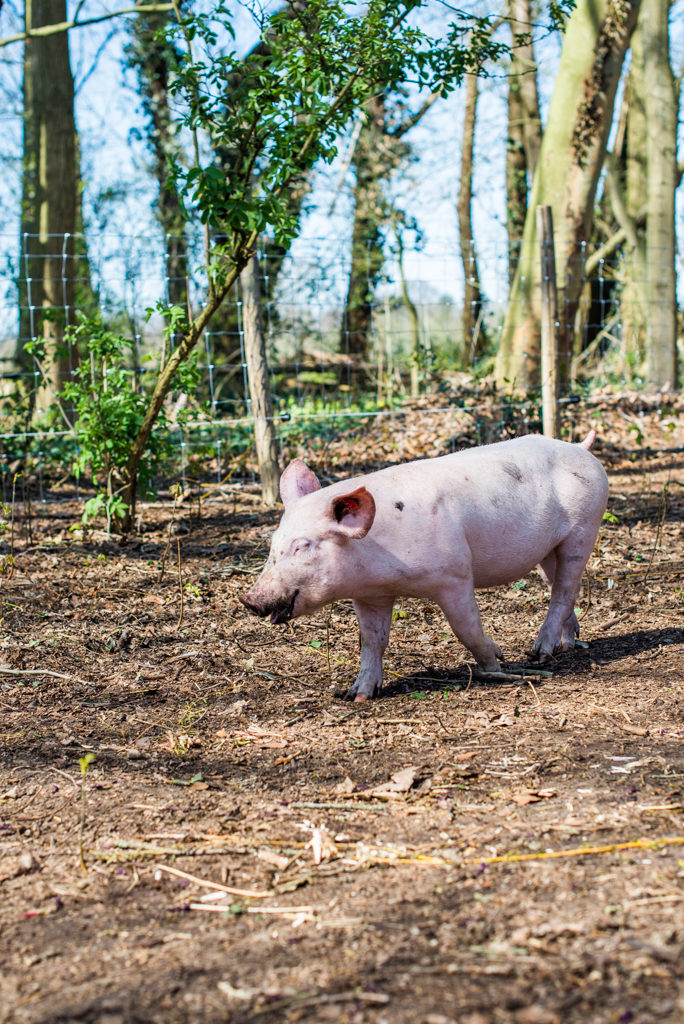 Op de eerste foto: een vrolijke (en een beetje ondeugende) roze baby knabbelt op een tak van de vlier. Medicinale planten en een blije, vrije big. O mijn hart ♡.
Als je wat geld over hebt, wellicht wil je dan overwegen De Nobele Hoeve te steunen. Het is een moeilijke tijd, vooral nu en financiële hulp nodig is. Doneren kan hier.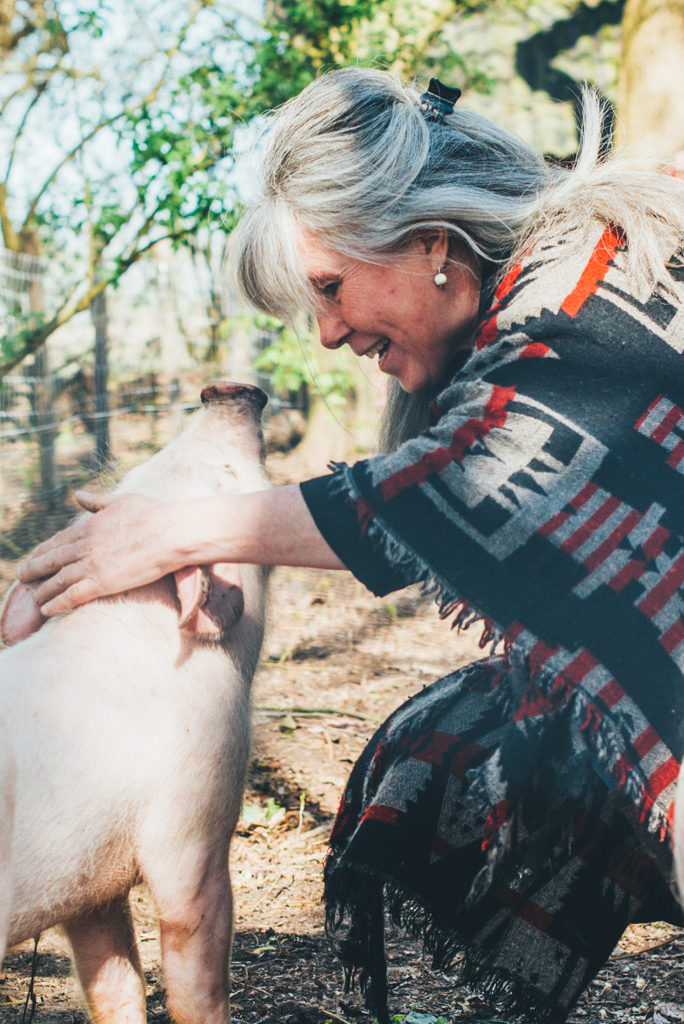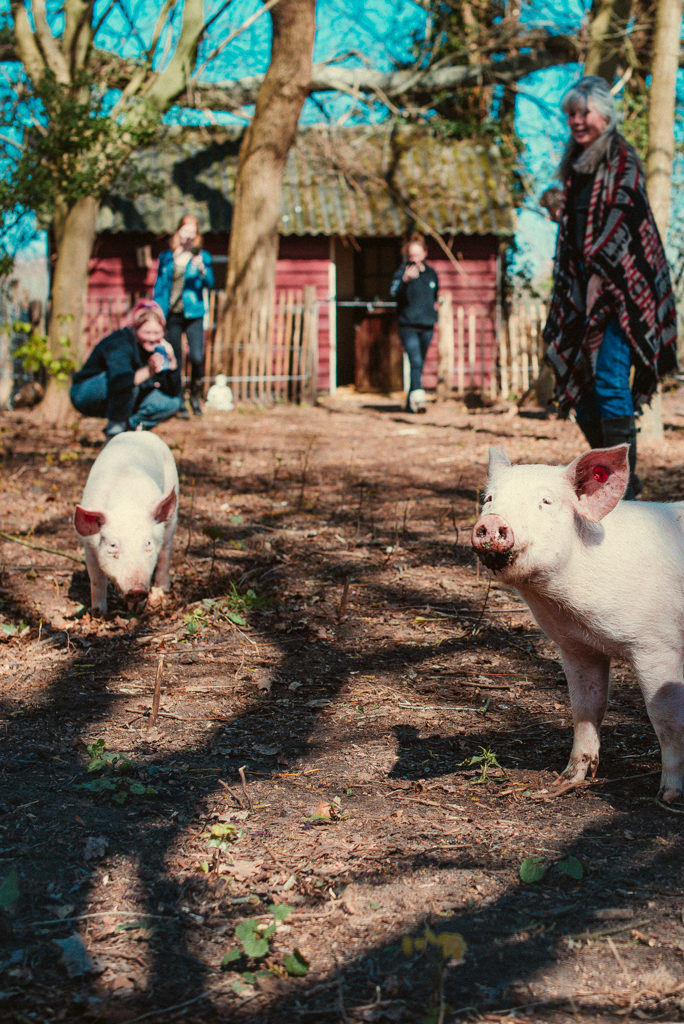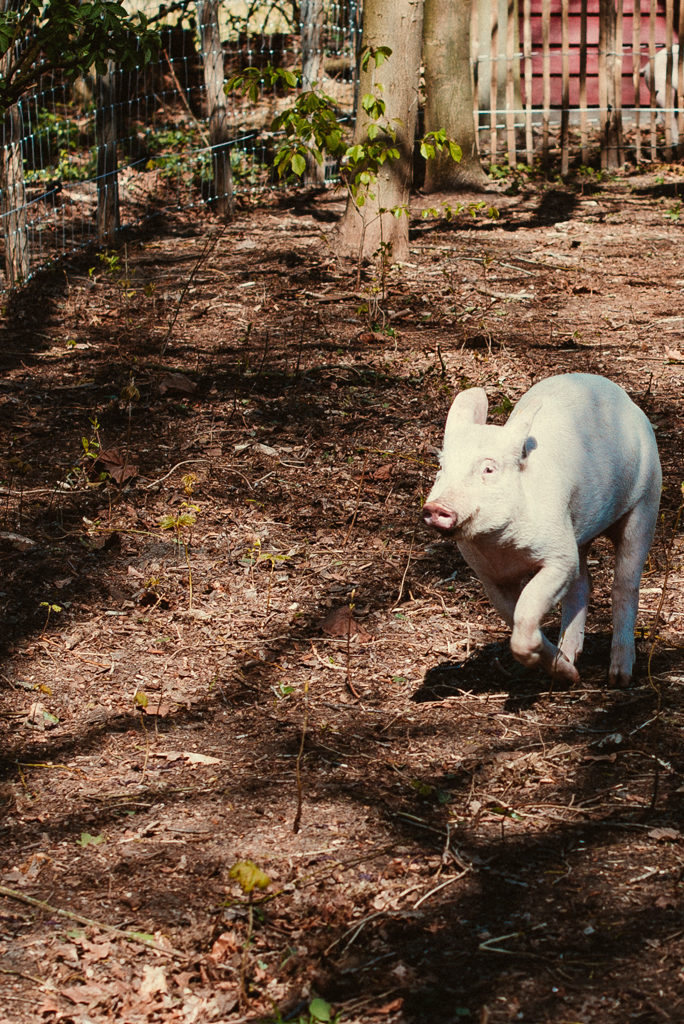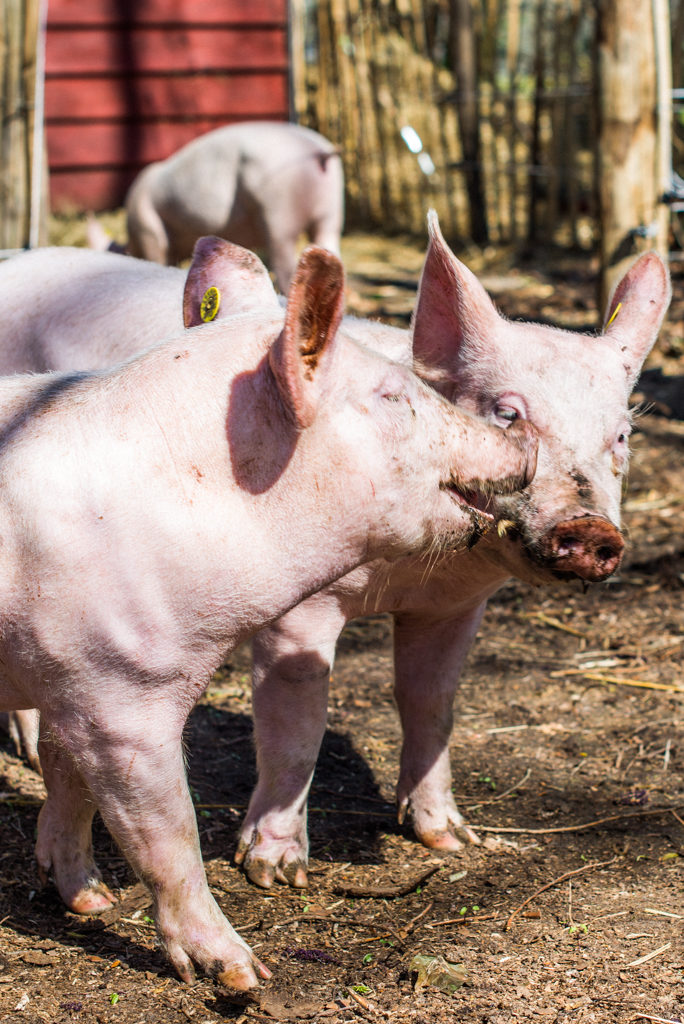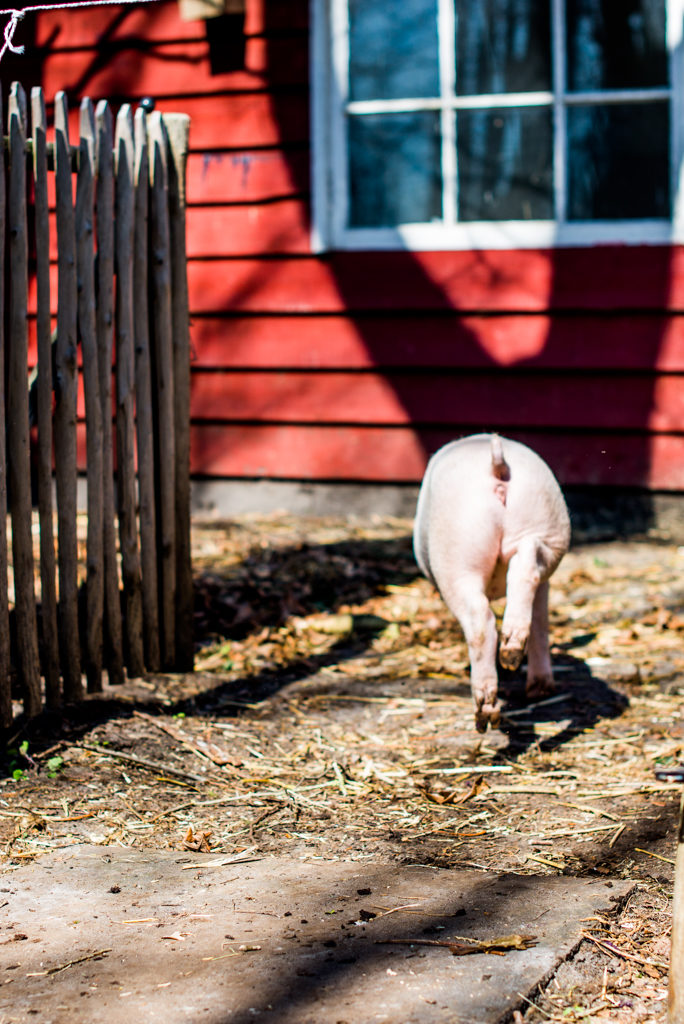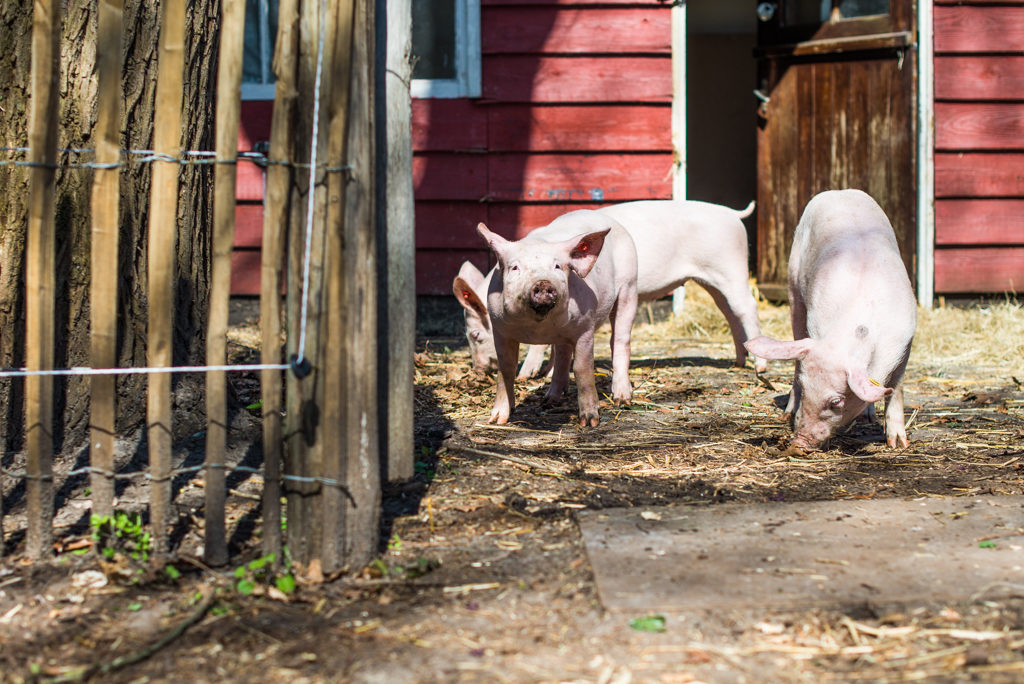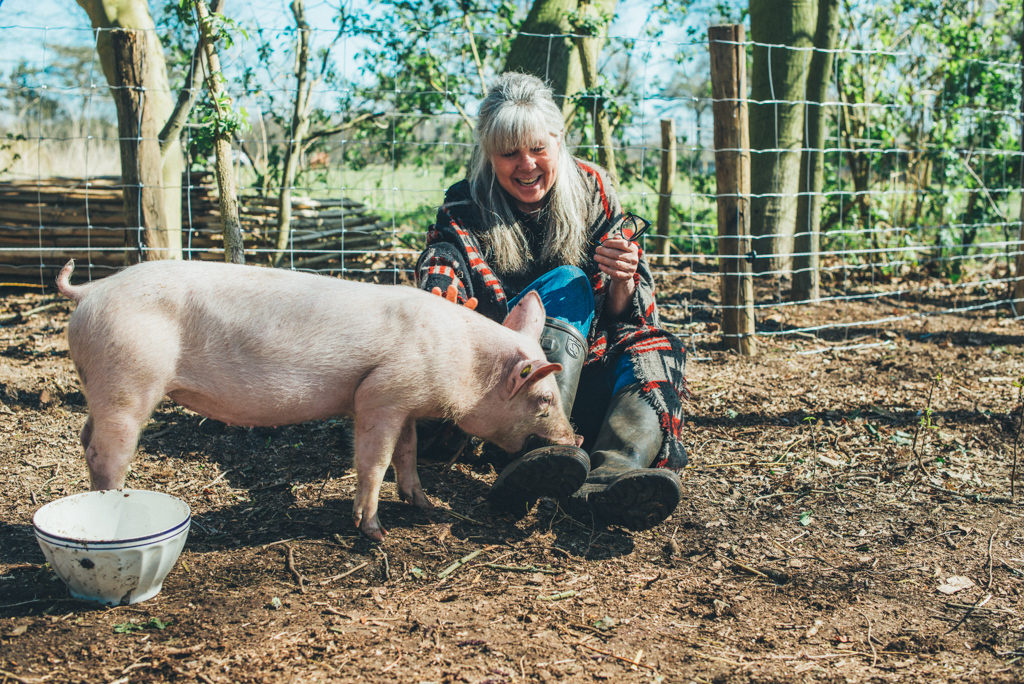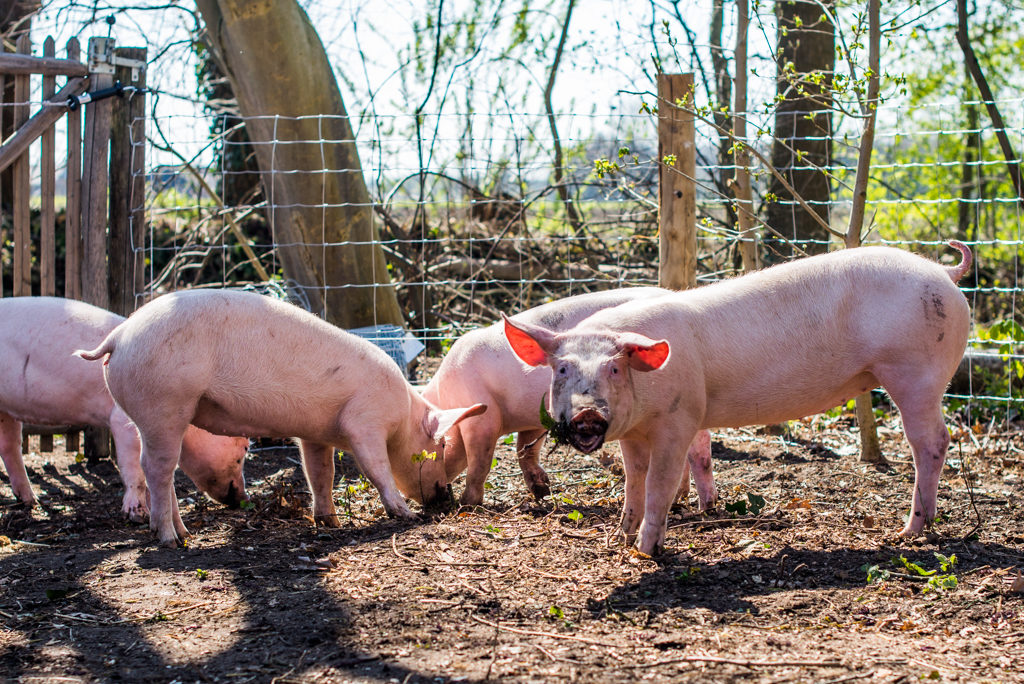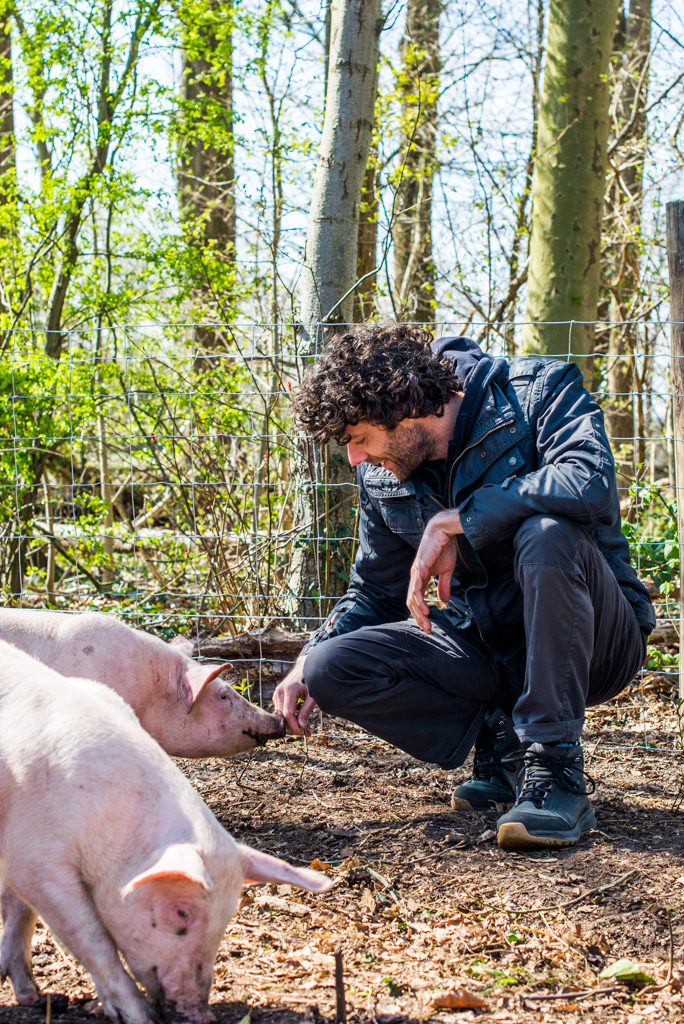 ---
Somewhere deep down in the nether lands, below the rivers and within the heart of intensive animal agriculture 6 dreamy piglets planted their hooves yesterday for the first time on the soil of their own private little forest. A magical place where the sunlight is filtered by dancing leaves, where the air is filled with happy songs and all creatures great and small live their natural lives.
Utopia realised. Not without its ups and downs, not without tears and not without hard work or heart breaks, but through all a place where all are equal and everyone prospers. Released from quarantine after a traumatic start of their lives the pigs were dancing, laughing and launching themselves in the soil, happy as can be and nibbling away on all they could find; branches, mud and my toes. Yesterday was a day of hope, of human beings showing their most wonderful abilities: to serve, love and protect and a day that showed how brilliant, intelligent and joyful one of the most underappreciated species on this planet is when living in peace and having space to just be.
O how I wish this for all the beings behind bars, beings who's futures are already decided and death by man is their fate. How I wish the magical forest on the land of De Nobele Hoeve was nothing special, but the norm on how we as a species treat the other beings of this planet. So I am holding this mantra in my heart during our own quarantine: may we listen, may we learn, may we become the beautiful radiant beings we hold in our hearts and live our potential to love, serve and protect all beings great and small.
May these 6 piglets live a long and happy live.
On the first pic: a happy (and a bit naughty) one piggy baby nibbling on an elder branch. Medicinal plant and a happy and free piglet. O be still my heart ♡☆.
If you have some money to spare maybe you can consider supporting beautiful Margarit of De Nobele Hoeve. It is a though one, especially during these times for her to stay afloat and financial help is needed. You can donate here.