MOTHER'S DAY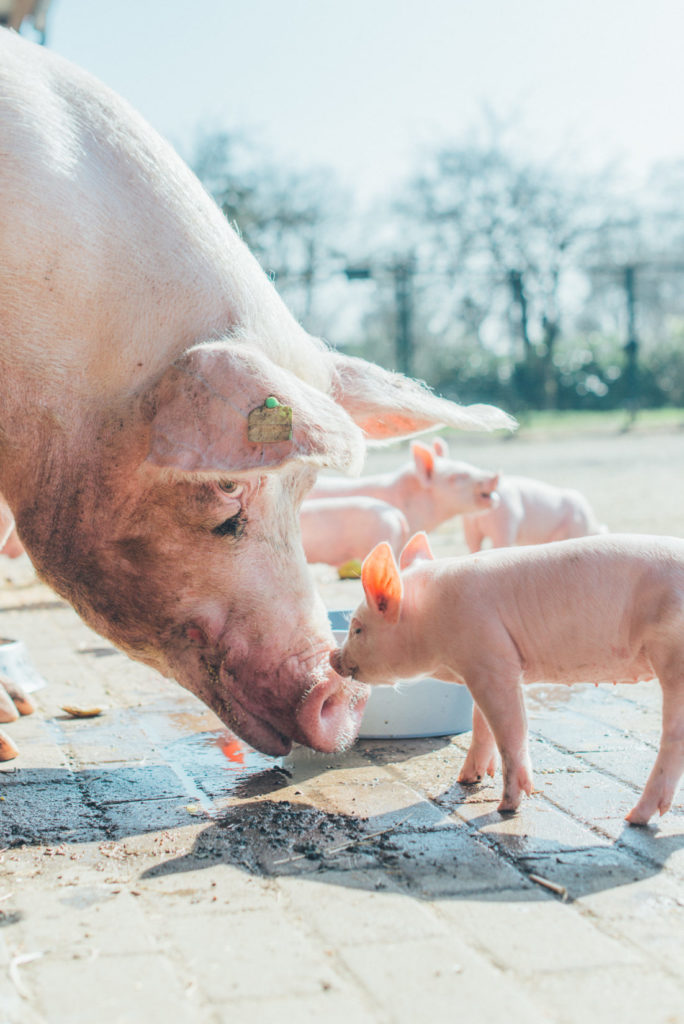 Liefdevol kust ze ze. Neus tegen neus. Met een zachte, maar stevige aanwezigheid maakt ze diepe, oinky geluiden om aanwijzingen te geven. Ze weet hoe dit moet. Wat ze moet doen. Hoe ze moet moederen. Hoe ze moet bevallen en hoe ze melk moet geven. Ze heeft dit namelijk vaker meegemaakt. Veel vaker. 6,4 van de 9 jaar dat ze leeft om precies te zijn.
Dit keer is het echter een beetje anders. Dit keer neemt ze geen afscheid. Dit keer ziet ze 10 van haar kinderen opgroeien en hun eigen persoonlijkheid ontwikkelen. Een proces dat inderdaad nieuw is voor haar. Toch is ze ontspannen, zorgzaam en liefdevol.
Daar zijn we diep van onder de indruk. Omdat ze in haar 9 levensjaren het immense verlies van 241 baby's heeft meegemaakt. Ze heeft ervaren hoe het is om bezwangerd te worden, dat haar lichaam als een machine wordt gebruikt en dat haar baby's zonder haar toestemming worden weggevoerd in de loop van 2332 dagen van haar leven.
251 baby's kunnen Sam 'mijn moeder' noemen. Daarom hebben we het Insta-account 'My Mom Sam' gelanceerd. Om hun te eren. De moeders die niet zoveel geluk hebben gehad en de baby's die zijn weggevoerd. Om ze te herinneren. Terwijl wij naast haar staan, naast Sam. Omdat ze het zich herinnert. We zien het in haar ogen. We zien het in haar lichaam. Versleten en kapot. Maar niet haar hart. Haar hart klopt voor die 10 kleintjes die nog leven en van wie we het verhaal gaan vertellen in onze documentaire.
Stuur Sam en haar baby's vandaag op Moederdag wat extra liefde als je wilt en laten we vandaag alle moeders op deze wereld, de helden van deze planeet, twee- en vierbenig en met en zonder haar, eren.
Mocht je onze documentaire willen supporten, dat kan hier.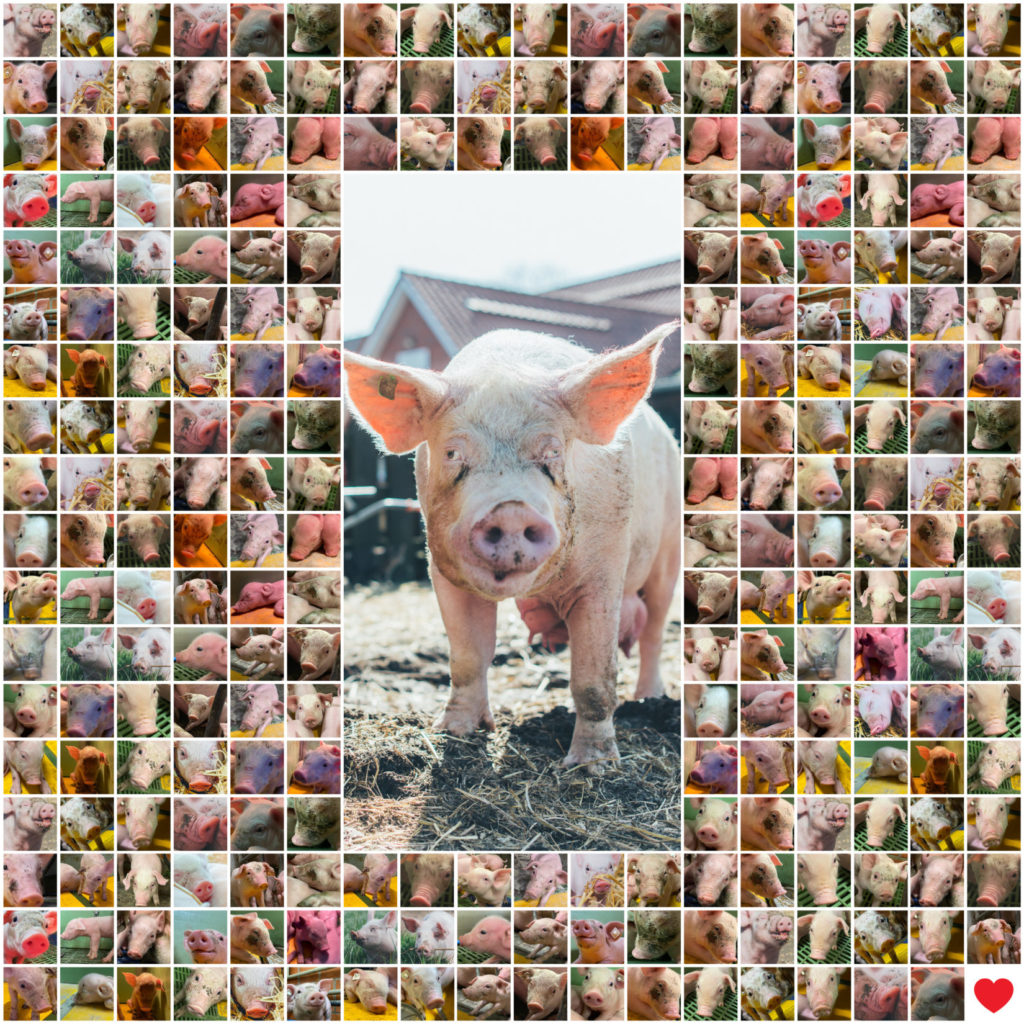 ---
MOTHER'S DAY
251 babies can call Sam 'my mom'. That is why we launched the account 'My Mom Sam'. To honer them. The mothers who have not been so lucky and the babies who have been taken away. To remember them. While standing next to Sam. Because she remembers. We see it in her eyes. We see it in her body. Worn down and broken. But not her heart. Her heart beats for those 10 little ones who are still alive and who's story we are going to tell in our documentary.
Sam knows how to mother. Softly she kisses her piglets. Nose to nose. With a gentle but firm attitude she is present, making deep oinky sounds to give directions. She has been here before. Many times. 6.4 of the 9 years that she is alive to be precise.
However this time is a bit different. This time she can see 10 of her children grow up and develop their own personalities. A proces that is indeed new to her. Still she is relaxed, caring and loving.
We are deeply impressed by this. Because in her 9 years of living she has experienced the immense loss of 241 babies. She has experienced what it is like to be impregnated, for her body to be used as a machine and for her babies to be taken away without her consent over the course of 2332 days of her life.
Send Sam and her babies some extra love today on Mother's Day and we hope you will honor with us all the moms in this world, the hero's of this planet, with and without fur.
Happy Mother's Day to all the moms out there! ❤️