DANDELION DETOX LATTE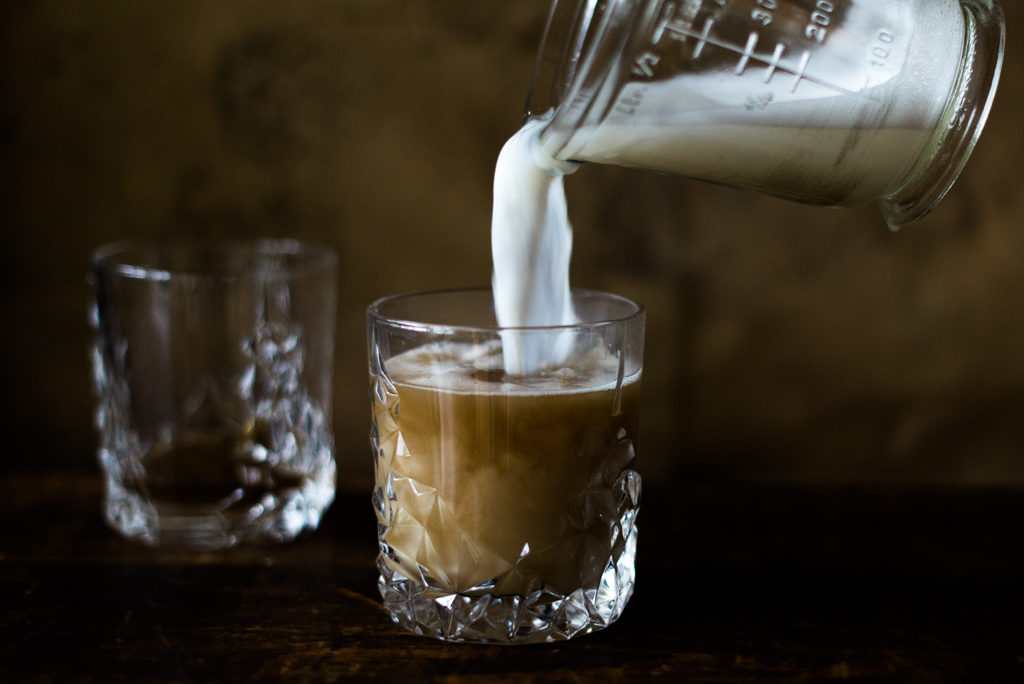 Terwijl elke vezel in ons lijf naar buiten wil, dwingt het Coronavirus ons om zoveel mogelijk binnen te blijven. Om andere keuzes te maken. Wellicht kan dit een mooi moment zijn om nieuwe recepten uit te proberen en bijvoorbeeld een dandelion detox latte te maken. Deze heilzame rijst-kokosdrink verrijkt met paardenbloemwortel is een mooie ondersteuning voor de voorjaarsschoonmaak.
De signalen van ieder seizoen kunnen dienen als een kompas om door het leven heen te bewegen. Moeder aarde is ingenieus. Als we stil worden, kunnen we leren van haar wijze lessen. Kijk maar eens naar de overgangsperiode van winter naar lente. In de winter is alles in ogenschijnlijke rust. We hebben ons naar binnen teruggetrokken en zitten meer dan dat we bewegen. Kou verstart en om warm te blijven biedt de natuur ons stevig voer. Voedsel van planten die in staat zijn om te overwinteren, zoals aardappelen en boerenkool. Afvalstoffen in het lichaam krijgen minder kans om afgevoerd te worden en worden opgeslagen tot nader order. Maar dan zo in maart beginnen de zonnestralen langzaam maar zeker de aarde weer te verwarmen. We worden naar buiten gelokt, alleen worden we dit keer geremd door een nieuwe realiteit, maar de ramen kunnen we gelukkig opengooien. Het is ook de tijd voor een voorjaarsschoonmaak. Niet alleen in huis, ook in het lichaam. De afvalstoffen zijn door de warmte en activiteit in beweging gekomen en zoeken hun weg naar buiten. Het lijf wil reinigen en het gesnotter en gekuch begint. En meer dan ooit worden we uitgenodigd te luisteren. Door te reinigen, kunnen we namelijk versterken. De planten die dan net hun kopjes omhoog steken kunnen daar perfect in ondersteunen. Denk bijvoorbeeld aan brandnetel, zevenblad, madelief en paardenbloem. Vooral die laatste biedt een krachtige ondersteuning bij de lentereiniging. Deze bittere plant is eetbaar en helend, verbetert de hele stofwisseling, stimuleert de spijsvertering en nieren, is een prachtig tonicum voor de lever en galblaas en geeft een boost aan het hele lichaam. In de loop van de lente, wanneer de paardenbloem zich laat zien is het een oud gebruik om dagelijks wat van haar blad te eten, maar in de herfst en het vroege voorjaar is het haar wortel die medicinaal dienst doet. Vandaar dat de bittere wortel in dit recept wordt gecombineerd met de zachte en zoete rijst-kokosdrink van Provamel. En wat maakt deze drank dan tot een latte? Een leuk weetje: de paardenbloemwortel werd vroeger geroosterd en gebruikt als vervanger van koffie.
*Dit recept is tot stand gekomen door een samenwerking tussen het prachtige platform Holistik, vegan melk brand Provamel en mijzelf. Dit soort samenwerkingen zijn me enorm dierbaar en ondersteunen me bij het doen van wat ik doe: bewustwording creëren door middel van holistische en vegan recepten, boeken, artikelen en lezingen. Ik voel me erg dankbaar en bevoorrecht om met dergelijke organisaties en bedrijven samen te werken. Dit recept voor mood milk is er een van zes. Vind hier de vorige en er volgen er nog vier.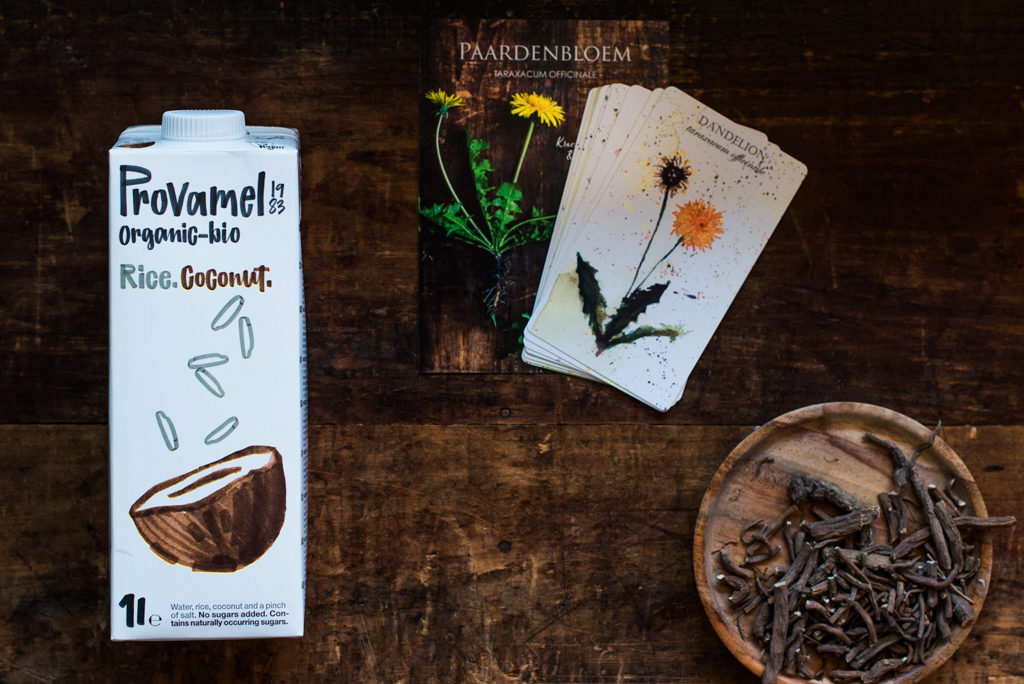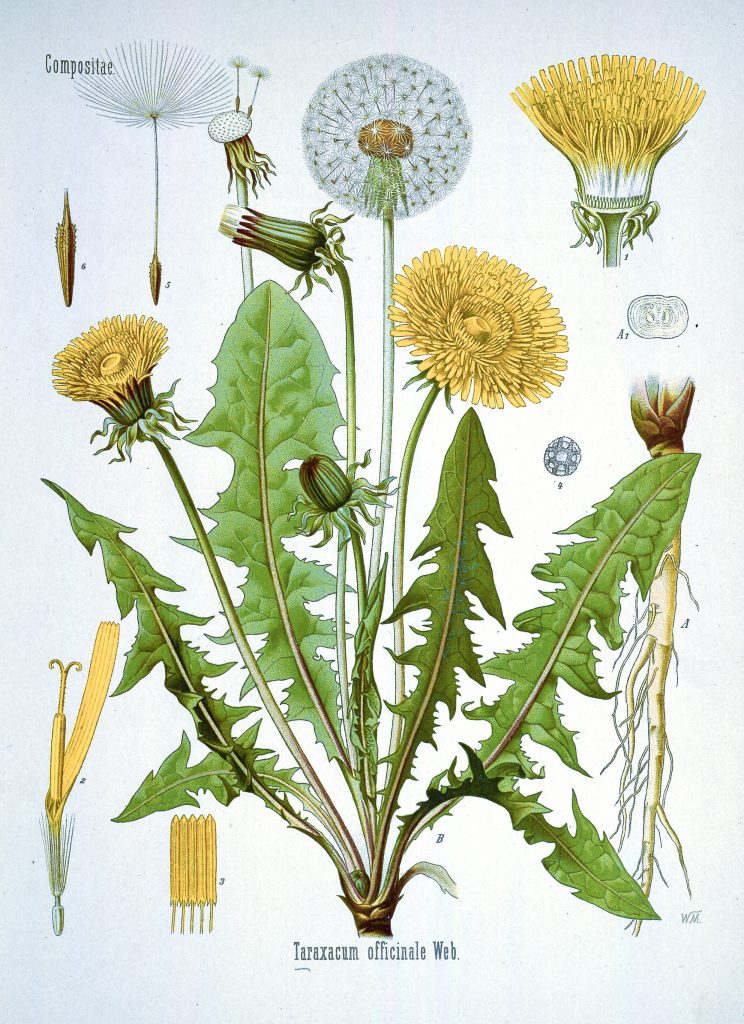 ---
DANDELION DETOX LATTE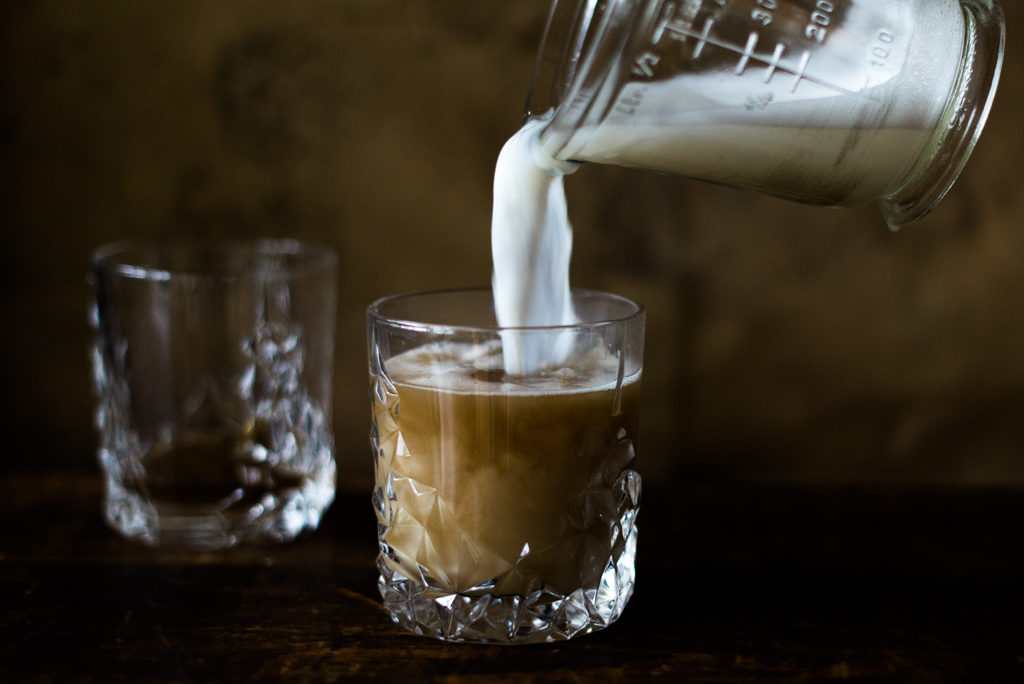 While with every fiber in our body we want to go out into nature, the Corona virus forces us to stay inside as much as possible. To make other choices. Maybe this is a great time to try out new recipes and for example make a dandelion detox latte. This beneficial rice coconut drink enriched with dandelion root offers a beautiful support for a spring cleanse.
Each season's cues can act as a compass to move through life. Mother Earth is ingenious. When we become quiet, we can learn from her wise lessons. Just look at the transition period from winter to spring. In winter, everything is in apparent peace. We have retreated inside and we sit more than we move. Cold stagnates and to keep warm, nature offers us solid food. Food from plants that are able to thrive during winter, such as potatoes and kale. Waste products in the body are less likely to be removed and are stored until further notice. But then in March, the sun's rays slowly but surely begin to warm the earth again. We are lured outside, only this time we are inhibited by a new reality, but fortunately we can open the windows. It is also the time for a spring cleaning. Not only in the house, but also in the body. Waste materials have started moving because of the warmth and activity and are trying to find their way out. The body wants to clean and the sniffling and coughing begins. And more than ever we are invited to listen. We can strengthen by cleansing. The plants that stick their little heads out above ground at this time can perfectly support this cleansing process. Think for example of nettle and dandelion. The latter in particular provides a powerful support for cleansing. This bitter plant is edible and healing, improves the entire metabolism, stimulates the digestion and kidneys, is a wonderful tonic for the liver and gallbladder and gives a boost to the whole body. In the spring, when the dandelion shows up, it is an old custom to eat some of its leaves daily, but in the fall and early spring it is the root that serves as medicine. Hence, the bitter root in this recipe is combined with Provamel's soft and sweet rice coconut drink. And what makes this drink a latte? Fun fact: in the old days people roasted the dandelion root and it was used as a coffee substitute.
Find the recipe here (in Dutch).


*This recipe was created through a collaboration between the wonderful platform Holistik, vegan & organic milk brand Provamel and myself. These kind of collaborations are dear to my heart and support me in doing what I do: raising awareness through the creations of holistic and vegan recipes, books, articles and lectures. I feel truly grateful and privileged to work with organisations and companies like these. This mood milk recipe is one of six. You can find the first one here. And four more will follow!