FAMILY.EAT.PLANT.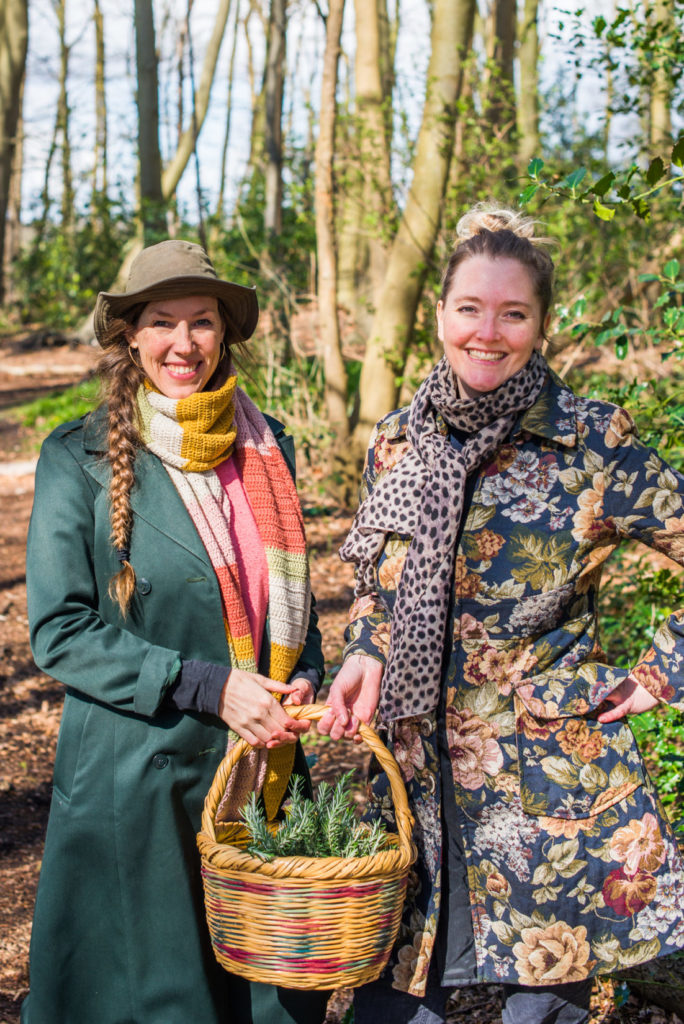 Terwijl gisteren LIVEKINDLY ons nieuwe hoofdkantoor werd, lanceerde FAMILY.EAT.PLANT. zich op planeet AARDE. Een boek naar mijn hart. Ik deelde al eerder wat een bijzonder proces het maken van dit boek is geweest en hoe het begrip familie en daarmee dit boek een nieuwe lading kreeg voor zowel Maartje Borst als mijzelf.

Ik nam tijdens het maken afscheid van mijn dierbare gezinslid meneertje Pooh en Maartje verwelkomde een kleine spruit in haar buik. Tevens werden we diep geraakt door alle prachtige en postieve verhalen van de vegan gezinnen die we interviewden en welke dit boek sieren.
Anouk Hermanides, Bianca Cronie, Edwin en Tamara, Jewaria en Beaufort, Manon, Micah & Michel, en Thorn & Mandy zoveel dank voor het schijnen van een bijzonder licht op het concept familie en het geven van prachtig handvatten om als plant-powered gezin door het leven te gaan. Ook veel dank aan Maaike Pfann, Wakeat., mijn moedertje en Maartje's oma voor de heerlijke recept-bijdragen!
Natuurlijk ook heel veel dank aan Diewertje van Wering die er samen weer eens voor zorgden dat alles zo gestroomlijnd en soepel verliep en het boek weer een plaatje is geworden. We zijn een goed team en ben daar zo dankbaar voor.
En natuurlijk zoveel dank Maartje Borst. Het is echt een groot feest om met jou samen te werken.
Om dit alles te vieren hebben we alvast een lekker receptje uit het boek online geplaatst. Een te gek recept voor vegan Sunny Sides Up. Die vind je hier. (scroll naar beneden voor NL).
Familie is wat ons betreft een gevoel. Een gezin is een co-creatie van meerderen – mens, meer dan mens, etc. En daar hoort lekker, divers en goed eten bij. Eten dat alles en iedereen, inclusief deze aarde, ondersteunt. Op de planten!
Bestellen? DAT KAN HIER!
Ook verkrijgbaar via Maartje en de online (en offline) boekhandels:
Maartje Borst
Bol.com
Bookspot
Libris
Boekenwereld
Bruna
De Vegetariërsbond
Bekijk hier het inkijkexemplaar.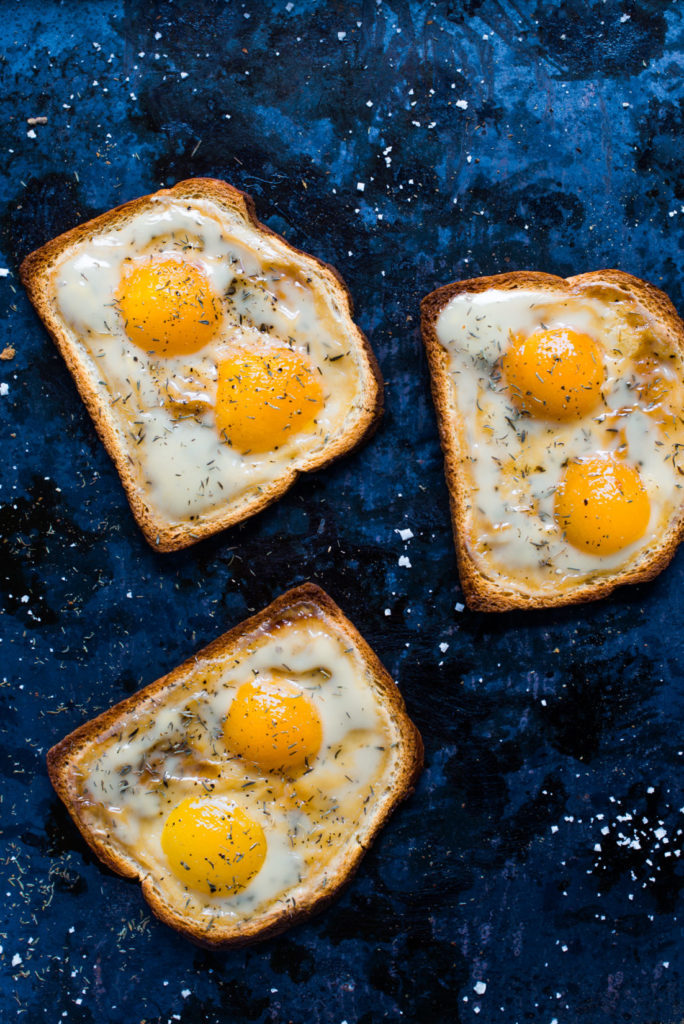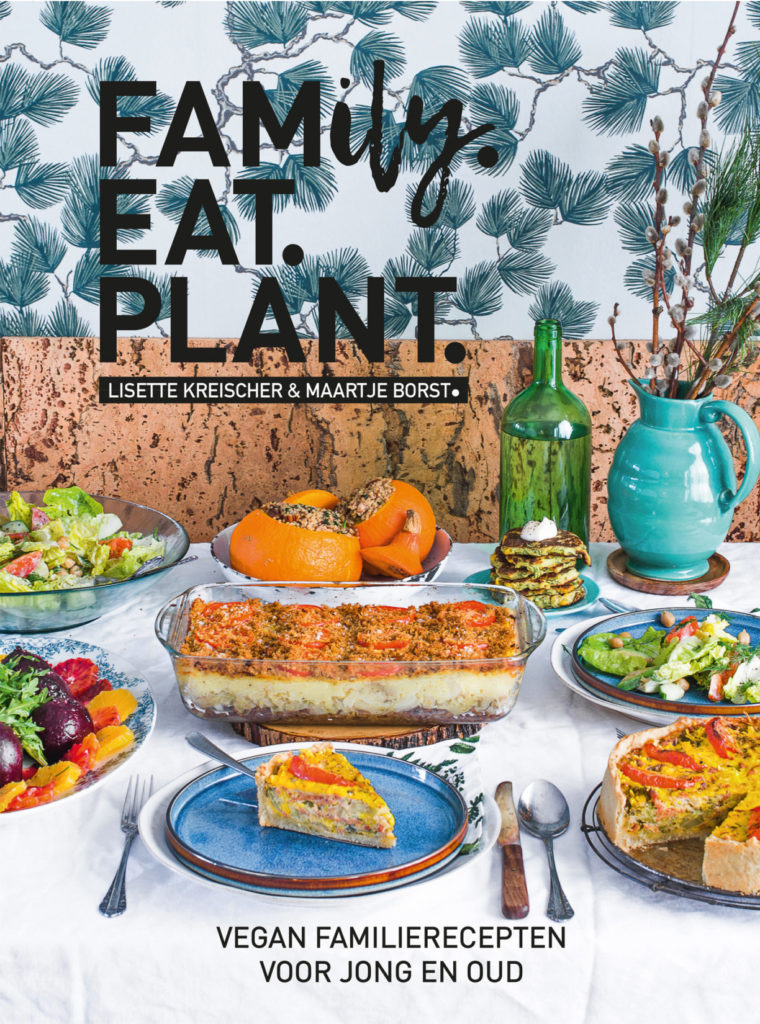 ---
FAMILY.EAT.PLANT.
While LIVEKINDLY became our new headquarters yesterday, FAMILY.EAT.PLANT hit planet EARTH. A book that is dear to my heart.
I previously shared about the making of this book, how extraordinary it has been and how the concept of family and thus this book acquired a new meaning for both Maartje Borst and myself. While making it, I had to say goodbye to my dear family member Mr. Pooh and Maartje found out she was pregnant.
We were also deeply touched by all the wonderful and positive stories of the vegan families we interviewed and which give this book its depth. Anouk Hermanides, Bianca Cronie, Edwin Pantus and Tamara, Jewaria Luu, Manon, Micah & Michel, and Thorn & Mandy Woelkens many thanks for shining such a special light on the concept of family and providing wonderful tools for going through life as a plant-powered family. Also many thanks to Maaike Pfann, Wakeat., my mother, and Maartje's grandmother for the delicious recipe contributions!
Of course also many thanks to Kosmos Uitgevers and Diewertje van Wering who together once again ensured that everything went so smooth and that the book has become so beautiful. We are a good team and I am grateful for that.
And of course many thanks to Maartje Borst. It is really a great pleasure to work with you.
To celebrate all this, we have uploaded a delicious recipe from the book. A magical recipe for vegan Sunny Sides Up. You will find it here. As far as we are concerned, family is a feeling. A family is a co-creation of several beings – human, more than human, etc. And that includes tasty, diverse, and good food. Food that supports everything and everyone, including this earth. Cheers to the plants!