UPDATE DOG.EAT.PLANT.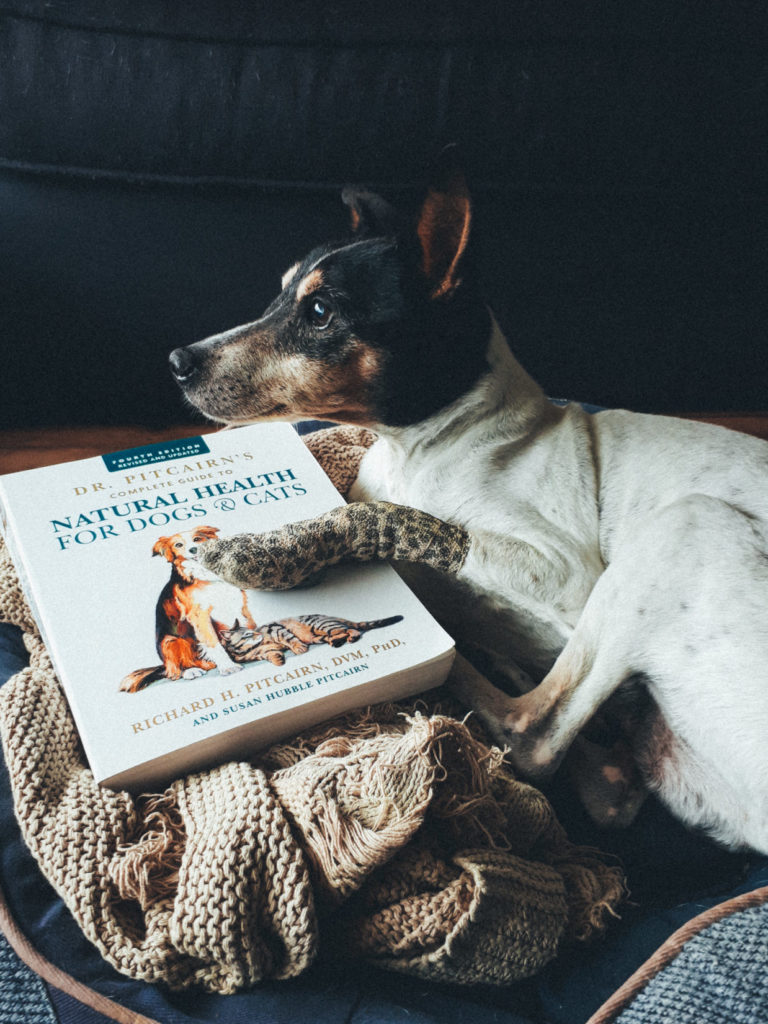 Nog 1 week te gaan en dan dienen Rick Scholtes en ik Dog.Eat.Plant. in bij onze uitgever Tree Books!
Jeetje wat een fantastische reis is dit geweest. Wat een stevig boek gaat dit worden! Ieder idee dat er bestaat dat honden enkel vlees zouden kunnen eten tackelen we en dat ze juist planten kunnen eten onderbouwen we met serieuze wetenschap en proof of concept. En dat mede dankzij Rick. Boy oi oi, wat een feest om dit boek met hem te maken. Als ik het had geschreven was het vooral een gevoelsboek geworden met mooie verhalen en heerlijke recepten. Nu is het net als Groente uit Zee een serieus boek geworden waar geen spelt tussen te krijgen zal zijn.
Ik ben diep geraakt door alle lieve woorden die we tot nu toe hier al over hebben ontvangen. Alle te gekke mensen en honden die hebben willen meewerken. Alle hondjes die al maanden genieten van en bloeien op onze recepten. De bad ass wetenschap die we hebben kunnen inzetten. De bijzondere quotes die we van dierenartsen en specialisten wereldwijd hebben mogen ontvangen.
Maar wat me echt diep diep diep heeft geraakt is het voorwoord. Zoals jullie wellicht weten had ik de eer om The Plant Pharmacy af te trappen met de wijze woorden van de inmiddels overleden Dr. Hans Moolenburgh. Ik hoopte in die sfeer te kunnen blijven voor Dog.Eat.Plant. Een wijs persoon die uit jarenlange ervaring kon putten en als autoriteit op het gebied ons boek zou kunnen inleiden.
En toen kwam Dr. Richard Pitcairn door allerlei gebeurtenissen op ons pad. Wat mij betreft het equivalent van Moolenburgh, maar dan op gebied van dieren. Dr. Pitcairn is een voorvechter voor een holistische levensstijl voor onze gezelschapdieren en heeft een ton aan ervaring als het aankomt op heling via die weg.
Zijn boek Dr. Pitcairn's Complete Guide to Natural Health for Dogs & Cats is mijn bijbel op het helingspad met Mr. Pooh en zijn 4e editie is gefocust op plantaardige voeding voor de hond en kat. Want jaja deze beste man heeft na 40 jaar praktijk en 3 bestsellers een ommezwaai gemaakt. Hij zag iedere keer zieke honden opknappen als ze op een plantaardig dieet werden gezet, hij verdiepte zich in het onderwerp, keek Cowspiracy, maakte een 180 graden switch en schreef een nieuwe editie waarin hij zich hard maakt voor een plantaardige toekomst voor mens en hond. Zijn woorden waarmee we het boek beginnen zijn raak, onderbouwd en bezield. Wat een cadeau.
Tot zover even een update op dit front. Wij gaan nog even een paar dagen knallen.
Oh en Mr. Pooh? Die gaat als een malle. In augustus zijn we een jaar rond. We gingen van een doodvonnis naar een totale heropleving, alles dankzij de kracht van planten. Over een maandje zal ik een totale update hierover schrijven.

*Lees hier het meest recente nieuws over DOG.EAT.PLANT.

---
UPDATE DOG.EAT.PLANT. – THE BOOK
Dog.Eat.Plant. What a fantastic journey the proces of making this book has been. And what a solid book this is going to be! We tackle every idea there is that dogs can only eat meat and substantiate that they can eat plants with serious science and proof of concept.
I have been deeply moved by all the sweet words we have received about this piece of the plant based puzzle so far. All the amazing people and dogs who wanted to cooperate. All dogs that have been enjoying and thriving on our recipes for months. The bad ass science we have been able to use. The wonderful quotes we have received from veterinarians worldwide.
But what really moved me deeply is the preface. As you may know, I had the honour to kick off The Plant Pharmacy with the wise words of the now deceased Dr. Hans Moolenburgh. I was hoping to stay in that same category for Dog.Eat.Plant. A wise person who could draw on years of experience and who could introduce our book as an authority in the field.
And then Dr. Richard Pitcairn through all kinds of events appeared on our path. As far as I'm concerned, the equivalent of Moolenburgh, but in the area of animals. Dr. Pitcairn is a experienced vet and activist for a holistic lifestyle for our companion animals and has a ton of experience in this field.
His book Dr. Pitcairn's Complete Guide to Natural Health for Dogs & Cats is my bible on the healing path with Mr. Pooh and the 4th edition focuses on plant based food for dogs and cats. Because yes this wonderful being has made a turnaround after 40 years of practice and 3 bestsellers. Every time he saw sick dogs recovering when they were put on a plant-based diet. So he immersed himself in the subject, watched Cowspiracy, made a 180 degree switch and wrote a new edition in which he is committed to a plant based future for humans and dogs. His words with which we start the book are striking, substantiated and inspired. What a gift.
So far an update in regards to the book. We will be working like crazy the coming days.
Oh and Mr. Pooh? He is doing amazing. In August it will be one year that we went from a death sentence to a total resurgence, all thanks to the power of plants.